How To Manifest Your Best Life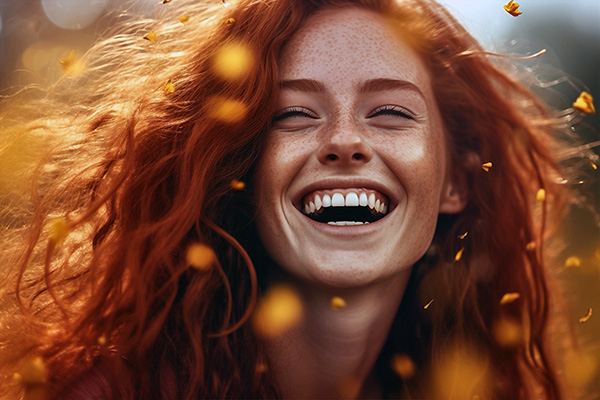 As spiritual beings in physical form, we are the conscious creators of our best life and have the divine power to shape our own destiny. We create our future every day with our free will. But contrary to what some believe, this is not just a matter of positive thinking, daydreaming, or casually wishing for a better future without being proactive.
To achieve what we want in life, we must take daily action steps that will lead to the achievement of our goals and manifest the results we desire.
If you have been wishing for a better life and a brighter future with little success, the following strategies can empower you to achieve better results. By implementing these tactics gradually, one day at a time, you will see a major change in your life.
Gratitude
Gratitude is the mother of all manifestation efforts. When we are grateful for what we already have, we attract more of what we want.
Seems simple, right? Yet we easily forget to count our blessings and tend to be very ungrateful. Instead of celebrating what is good in our lives, we tend to focus on what is wrong or missing. When we are constantly sulking or complaining, we are self-sabotaging because wherever our focus goes, energy flows.
Not sure where to start with an attitude of gratitude? Well, if you woke up this morning safe and sound, then you already have your first daily blessing to be grateful for. There are many people in the world who woke up this morning in a dangerous place, or were physically or mentally unable to get out of bed.
Everything you want is out there waiting for you to ask. Everything you want also wants you. But you have to take action to get it ~ Jack Canfield
Surrender
Many people block their desired results and future blessings by trying to always be in control of everything and everyone in their lives. This comes from uncertainty, fear and a lack of trust in the process.
The Universe is constantly orchestrating the unfolding of events, opportunities and outcomes for our highest good. Trying to control it all only causes us to get in the way and interfere with the divine plan. It is essential that we let go and trust the flow.
Release
Another way many people sabotage their best future outcomes is by holding on to negative energy from the past. Living with regret and obsessing over mistakes and bad choices we made in the past is a pointless waste of our creative energy and only causes us to get stuck in a downward spiral of more mistakes and bad choices. We cannot change the past, but we can create a better future. Let go of the past, appreciate today, and start looking forward to a better life.
Faith
Instead of living with the regrets of the past and the fear of the future, we must trust that God, the Source, the Spirit, the Divine, is protecting, guiding, and supporting us every step of the way. When we have faith, we no longer doubt or worry about if, how and when blessings will come. We simply trust and know that it is already on its way.
Faith and trust in the Divine is important because it actually strengthens our ability to manifest and be the master of our own destiny. Faith is not about hoping for the best; it is a deep trust and understanding that the best is already happening for your highest good.
Whatever you can do, or dream you can, begin it. Boldness has genius, power, and magic in it. Begin it now ~ Johann Wolfgang Von Goethe
Renovation
In order to make room for new blessings to come into our lives, we need to clear out and reorganize our lives. This must be done on all levels, both internally and externally.
We must clear our minds of old thought patterns, doubts and negative beliefs. We must release fear and negative emotions and replace them with positivity, joy and excitement. And we must change stagnant, unhealthy lifestyles and our cluttered or toxic environments to better match the future life we envision.
Something that is often overlooked in this revamping process is taking care of unfinished business. If you have started something that you need to finish, the energy of that project remains active. Active energy that is not met with action is lost, wasted energy. Finish what you started.
Focus
Choose a more positive, confident focus. Avoid anything that doesn't match your values and energy. Don't waste time with negative thoughts, situations, or people. Our manifested reality is like a mirror. The world reflects back to us what is already within us.
If someone is draining your energy, stealing your joy, or violating your sacred space, distance yourself and move on. Your inner guidance will always show you who and what is best for your future joy and happiness, and who and what is not. Trust your gut.
Acceptance
Let others be who they are and work on accepting the things you cannot change. Whatever we refuse to accept remains in our lives.
The more you insist on judging others and trying to change the rest of the world, the more you radiate negative, resistant energies that not only block your own progress, but attract more people and things for you to feel unhappy and dissatisfied with.

About The Author: Zondra

Zondra is a highly successful Intuitive and Life Coach, dispensing her unique gifts she's developed over the last 20 years. Zondra acts as the remote control in the hands of her clients, helping them to select the best channel for their dream outcome to appear. A 5th generation psychic, her innate psychic gifts and her curious nature allowed her to explore and master NLP and Mental Training to incorporate coaching techniques that blend beautifully with Tarot. She's advised many on national and international markets and has experience serving companies in Portugal, UK, Ireland, Norway, Sweden, Denmark, Brazil, and in the US. She uses her experience to benefit others, to help them find ways to make real and important changes in their lives. So, if you'd like to change your life channel pronto, you've just reached the home of a very compassionate, non-judgmental practitioner, gifted in helping you manifest the life you'd prefer to be living. Zondra can be reached at PsychicAccess.com.