The Transformational Power Of Self-Care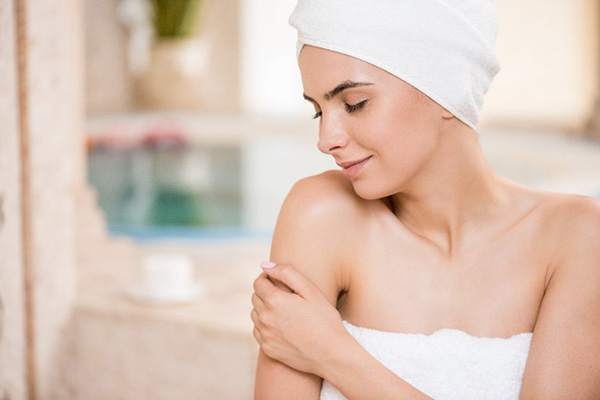 As you journey towards the end of the beautiful summer season, prioritize self-care, as this is one of the most important things you can do for your mind, body and soul.
What exactly is self-care? Self-care is any activity you do intentionally to take care of your mental, emotional, spiritual, or physical health and well-being. It's about giving yourself the time and attention that you need to thrive.
When you take care of yourself, the most critical person in your world, you can better care for others, and do your work with greater purpose. It becomes easier to show up fully and more meaningfully for others in your life. In this manner, we can be more present with our loved ones, pursue our passions with greater focus, and feel happier overall.
By showing love to ourselves, we become more open to giving and receiving love from others. When we radiate love and peace, we attract more love and peace into our lives. It's a beautiful cycle of giving and receiving that creates inner harmony and outer wellness.
It's essential to find time each day to do something that relaxes and rejuvenates you, whether it is reading, going for a walk, or taking a yoga class. Self-care is vital because it helps you to stay healthy as a whole person.
Making time for yourself can relieve stress and tension, improving your overall health and well-being. Additionally, self-care can help you to avoid burnout on multiple levels.
Make sure to schedule time for yourself every day. You can use this time to do something you love without any obligations or expectations. Nurturing your happiness to be the best version of yourself for others is essential.
Almost everything will work again if you unplug it for a few minutes, including you ~ Anne Lamott
There are many different forms of self-care, but some of the most common include:
Nature
One of the best ways to practice self-care is to connect with nature. Spend time outside every day, even just for a few minutes. Breathe in the fresh air and take in the beauty around you. Enjoying nature will help you to feel more grounded and connected.
Exercise
Exercise releases endorphins, which have mood-boosting effects. A moderate amount of exercise is the key to maintaining your mental health and well-being. It is an excellent form of self-care.
Sleep
Get enough sleep. Most adults need between seven and eight hours of sleep per night. Consider going to bed and waking up simultaneously each day to help regulate your body's natural sleep rhythm.
Nutrition
Eat healthy. Eating nutritious foods helps your body to function at its best. Make sure to include plenty of fruits, vegetables, and whole grains in your diet.
Relaxation
Take some time out. When you're feeling overwhelmed or stressed, take a few minutes to yourself to relax and rejuvenate. Take a hot bath, read your favorite book, or take a walk outdoors.
Connect
Spending time with loved ones can help reduce stress and promote positive emotions. Whether you stay in touch via text, social media, or in person, quality time with those you care about is crucial for a healthy mind and body.
Self-care is an integral part of maintaining your well-being. By loving and caring for yourself, you can nurture your inner peace and find true happiness from within. Oprah Winfrey said it best: "The more you love yourself, the more love you will attract."
So, make self-care a priority in your life and watch as your world transforms for the better. Your mind, body, and soul will thank you for it. Love yourself today and every day, from the inside out, because your well-being depends on it.

About The Author: Shawna

Shawna lives in the American Southwest and is a third generation Spiritualist and Clairvoyant. She recognized her own gifts at a young age, fully embracing her calling as a Clairvoyant, Medium, Spiritual Astrologer, Tarot Reader, Aura Reader, Water Reader, and Healer, training under the tutelage of some truly gifted mentors. Shawna utilizes her natural psychic gifts to help individuals navigate through personal challenges and discover the higher manifestations of their life paths. She's provided positive, spiritually responsible, and ethical readings in-person, over the phone, and online, and has read for clients in Los Angeles--at psychic fairs--and at the Crystal Gaze Spiritual Center, in Lakeland, FL. She is also a trained practitioner in Clinical Herbalism (University of New Mexico), Ayurveda Medicine (San Diego College of Ayurveda), and Reiki. Shawna has channeled messages for political leaders, celebrities, and has accurately predicted the outcome of national campaigns, as well as a big career opportunity for a talented actor that resulted in a Tony Award! If you'd like an enlightening and empowering, full-spectrum of guidance, you can find Shawna at PsychicAccess.com.