Astrology Forecast February 28 – March 6, 2022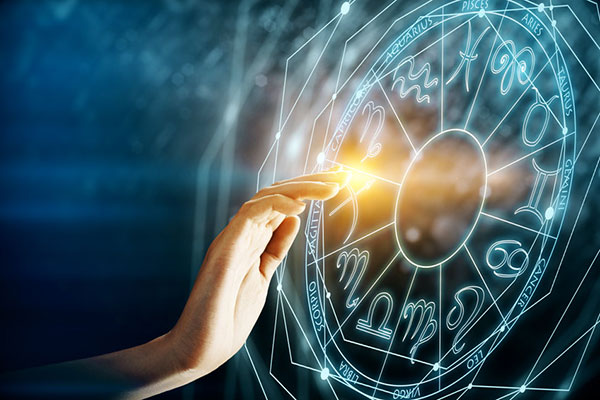 Expect the unexpected today and tomorrow, as the Moon travels through Aquarius and shifts our focus with new information or last minute changes in plans. Don't fight the obstacles or revisions, as they are designed to serve our best interest.
Being patient and calm may be a tough call this morning under the Aquarius Moon square Uranus in Taurus, which may tempt us to be stubborn, irritable, and unpredictable. Take care not to give in to a capricious mindset or melodramatic mood.
Thankfully, the atmosphere will improve markedly with the Moon conjunction Mercury in Aquarius towards the end of the day, which will see us more mentally alert, focused and acting sensibly.
The Pisces New Moon and two planetary transits add an interesting tone to the week that highlights the spiritual and innovative aspects of our personality.
Wednesday's Pisces New Moon heralds in a cycle of spiritual renewal over the next two weeks, revealing the reason for past delays, disappointments, or reversals. Think of this as an 'aha' phase, where everything will finally begin to make sense!
Getting things done is always easier under a fire sign Moon, so capitalize on Friday and Saturday's Aries Moon to make things happen.
You may want to take things easy on Sunday as the Moon moves into Taurus and Venus and Mars enter the electric sign of Aquarius. Venus in Aquarius will inspire us to think outside the box over the next six weeks, while Mars in the same sign could create some unpredictable movement or inspire new paths to follow. Either way, with both these planets in the sign of friendship, we'll have more than enough support and backing to move us forward into a brighter future.

About The Author: Susyn

Susyn lives in New Mexico, and offers Psychic Guidance, Astrological Insights and Channeled Messages that will change your life! Her credentials are top-notch and include a doctorate in metaphysical studies and certifications from The American Association of Professional Psychics and The American Tarot Guild. She's also a published author, with two metaphysical books under her belt, and has authored numerous articles and horoscope columns. In addition to her readings, Susyn is also a mentoring practitioner who teaches others how to master their own gifts, raise their vibrations, and empower themselves. A sought after guest on numerous radio programs, she has also hosted her own radio show. If you're looking for one of the truly bright shining stars who can also read them with an accuracy that will astound, look no further. You can find Susyn at PsychicAccess.com.