Working With Ariel, Raziel And Metatron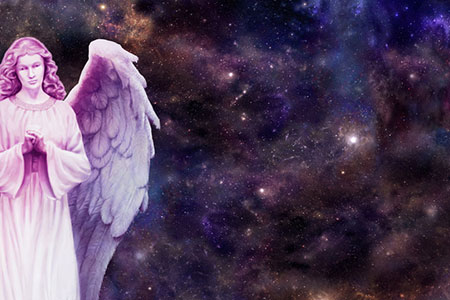 Archangel Ariel has an 'Earth Mama' energy. She feels like freshly tilled soil and smells like the air after it rains. She works with the fairy realm, and I often see her around clients who work in a creative field, especially music.
Archangel Ariel is wonderful to call on if you are working with the Earth, exploring creative projects or need to manifest financial prosperity.
She is passionate about working with individuals who need healthy boundaries in their relationships or must find ways to stand up for themselves that won't compromise their sensitive nature or force them to be confrontational or aggressive.
Ariel is also wonderful to work with if you often feel like you were abandoned on this planet without a rule book and struggle to make sense of people and life in general. She can help you understand how to manifest and better flow with the energies of the earthly realm.
Archangel Raziel
Archangel Raziel has a sorcerer or wizard energy. He is sometimes mistaken for an Ascended Master because he has a similar energy. When he appears around a client, I know that they are probably working on remembering how to manifest from Source energy all they need and desire. Raziel helps them to establish a greater connection with the Source.
Archangel Raziel is wonderful to call on if you are seeking an increased connection with your Higher Self. He loves to work with individuals who are seeking Divine Truth and Unity Consciousness. He is however not for the faint of heart, so be sure to call on him only if you are seeking true metaphysical change and insight.
Sometimes the most productive thing you can do is rest and let your angels wrap you in their loving wings. They've got you covered ~ Anna Taylor
Archangel Metatron
Archangel Metatron reminds me of the renowned psychologist Sigmund Freud. His energy demeanor is direct and to the point. Call upon Metatron if you desire some heavy-duty spiritual self-analysis.
I don't often see Metatron around my clients, but when I do I know it means serious personal transformation is afoot for them. He will strip the situation down to the nuts and bolts, so that you can clearly see your role in your current circumstances. This will open you up to new possibilities and opportunities to change the dynamics.
You know for certain you are working with Archangel Metatron if you see the number 5 in sequences of four repeatedly. When this happens be sure to take an inward approach to the situation that you want to resolve and see what you can change in yourself first, before looking to the external. This includes releasing limiting beliefs and toxic memories and opening yourself to finding a new approach to old problems.

About The Author: Megan

Megan was born with wide open gifts, experiencing dreams and premonitions at a very early age. She has had 30 years of daily tutelage from Guides, Archangels, Ascended Masters, and the Ashtar Command. Since 1993, Megan has been providing honest and compassionate readings and healings, starting with friends and family, then transitioning to a professional practice, in 2006. She's certified in various psychic and healing methods, including Reiki, Angel Work, and specializing in relationship readings, giving detailed info on how long a relationship will last, whether the partner is honest, and what their intentions are going forward. Megan has accurately read for clients around the world. She is very proud and grateful for her client loyalty and has a long list of devoted clients who have worked with her for years, many since the inception of her practice. To get a life-changing psychic reading with Megan reach out to her today at PsychicAccess.com