How To Find Lasting Love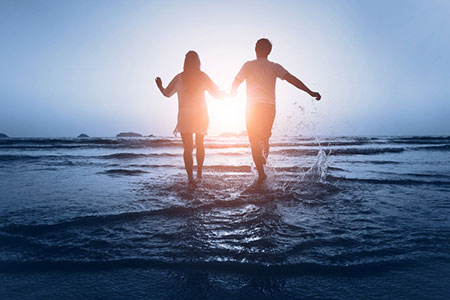 Most of us want to love and be loved. Many people are looking to find the right person. But how does one find love and keep it? And what is the key to finding the right person?
Spirit says one needs to start with yourself first. Without accepting and loving yourself unconditionally, it is impossible to genuinely love someone else.
Do you love yourself enough to find love? Are you strong enough to let go of a loveless or toxic relationship? Do you know what is best for you, or are you willing to settle for a 'just okay' relationship…simply to be in a relationship?
In my experience, low self-esteem and a lack of self-worth does not lead to long-lasting, sincere love. Love yourself enough to leave. Loving yourself is just a matter of wanting the best for you.
Doing psychic love readings for many years, I have found that some people simply settle because they are lazy, not wanting to put in the effort. But true and lasting love is hard work. Some feel trapped in bad relationships, falsely believing they can't get out, while others are scared to leave because they feel they cannot do any better.
Everyone deserves to be in a happy, healthy relationship. We are all deserving of love and belonging. If you are in an unfulfilled, or even an abusive relationship, you need to take decisive steps towards changing your prospects for the better. Take back your power.
Just because someone likes you does not mean you must like them. If you want to see if you really like them, and let it play out, great. Does not mean you have to like them back, much less marry them! Some people are just not the person for you. Move on, or you will never find your person.
Hiding behind the highlight reel of who you are, is the real you and that person is just as worthy of love. There is nothing more terrifying or fulfilling than complete love. It's worth the risk… reach for it ~ Jaeda DeWalt
It is extremely important to concentrate on what you want and need in a relationship. Write it down on a piece of paper; make a list of what is important to you. Learn from past mistakes and do your best not to repeat patterns that do not work for you. Reflect on past relationships to see where you might have gone wrong and make the effort to make a change.
Also, reflect on what the other person did not to repeat that issue or mistake. Do your best to look at the character of the person and see what's beneath the surface.
Most of all, use your intuition to look at your relationship patterns. This is key. Many people ignore their inner guidance. Your Angels and Guides give you signs and messages all the time showing you which way to go. If you ignore it, you might very well regret the situation later. Too many people learn the hard way because they choose to disregard their inner spiritual guidance.

About The Author: Venus

Venus lives in Arizona and has helped clients with her arsenal of psychic gifts for over twenty years. She was blessed with Clairvoyance, Clairaudience, Clairsentience and Empathic gifts, and she is also a certified Life Coach and a Reiki practitioner. Departed loved ones will often enter a reading, either invited or they simply show up to pass along their messages. Messages also flow in from her direct communication to Spirit and Angels, providing the client with the answers they need to get them moving forward toward happiness, rewards, and success in their lives. In addition to being a psychic, life coach, and reiki practitioner, over the last ten years, she has also been a teacher and has led seminars to help others embrace their higher knowledge. If you'd like a compassionate psychic who can tune-in immediately and channel without tools, you'll want a reading with Venus at: PsychicAccess.com.