Rediscovering The Untouched Soul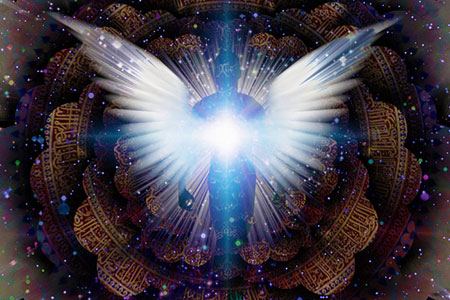 Our soul is always a clean slate when we are born. Knowing this and living accordingly is true spirituality. However, the virgin territory of our soul is often more or less blemished or darkened due to many traumas and challenges throughout our lifetime.
Along our life path, we often lose much of the spiritual innocence we had as children. Instead, we begin to dwell in shadows of darkness in various forms: indifference to the destiny of others, confinement in our own; laziness, vanity, greed, envy, violence, hatred.
None of us can deny having at times dark thoughts or toxic emotions, malicious habits or selfish behaviors. However, no matter how widespread and ingrained the darkness may become in us, it is also certain that something immaculate always persists in some corner of our inner being. Even if it is tiny, there is an eternal point of light within where our higher self always remains pure and original. The sacred we carry within cannot be defiled.
As much as life may have made us callous or cynical, we always have this sacred stronghold inside. Herein lies the hope of those who practice spirituality: to reach that virgin point and rediscover in it one's original nature.
This original nature, pure and innocent, we have sometimes forgotten to such an extent that we need someone or something to remind us to look inside ourselves to rediscover who we truly are.
We sometimes need someone to explain that we suffer because we have stopped believing in purity, beauty and what is good. We need someone to remind us that our deepest identity is virginal and fruitful, empty and full, both things, however contradictory this may seem.
Nowhere can man find a quieter or more untroubled retreat than in his own soul  ~ Marcus Aurelius
This 'someone' capable of awakening us in this way is what is known in many wisdom traditions as an angel. The angel is the representation of the invisible, the visual archetype of the eternal spiritual presence. This spiritual entity is recognized by its elusive character, its sudden upsurge, its ability to touch people in their most intimate essence.
An angel may not appear to us directly, in a very spectacular manner as an apparition, but instead through an intuitive impression. It might be a presence that we sense but do not recognize, except by a shift in our awareness and our feelings. These subtle psychic impressions are to be listened to, not to become a source of fear, but to identify subtle spiritual guidance in our lives.
However, fully accepting and embracing the spiritual dimension of our existence is only possible, needless to say, if we have 'died' to some extent to the other dimensions. We must empty ourselves of other, more mundane interests and obsessions to truly become open to spirit without reservation.
If we are truly connected to spirit, both our body and our mind will respond with indescribable joy to whatever comes into our lives. Because when we get out our own way, when our mind finds more silence, it also finds more joy.
Out beyond ideas of wrongdoing and rightdoing there is a field. I'll meet you there. When the soul lies down in that grass the world is too full to talk about ~ Rumi
To enlighten is to lose oneself, it has been written. To lose oneself is to be aware of our own imagination about who we are. Our silent awareness is an expansion of the heart, which is to abide in a feeling of openness without trying to hang on to it. We just need to let it manifest.
How we approach this process is open to so many options that it is unfair to point one. I can think of various spiritual and religious practices. Simple mindfulness is however a straightforward option that works for many people. We all have our own set of spiritual beliefs, and there is no need to change them to practice mindfulness. It can have no negative or harmful effects, and it opens the door to an experience unlike any other.

About The Author: Paul

Paul is literally living his dream, counseling others from a bustling neighborhood in Buenos Aires, in the very place he dreamt of living as a boy. Born with a Clairvoyance that he desired to explore further, he developed his gifts as an initiate of a prominent esoteric school, studying under the tutelage of a Master who helped him to tap into the Divine Presence through Tarot and the Runes. Paul studied the Qabalah and Ceremonial Magic and founded a research group with some friends, which focused on applying spiritual principles to everyday life. For over twenty years, he has shared his talents and knowledge with others, becoming a sought after teacher as well as a highly valued Intuitive counselor. If you would like the deeper meanings of your situation revealed to you and are willing to journey with him down a path that will give you clear answers and fulfillment in your life, you can find Paul at PsychicAccess.com.


One Response to Rediscovering The Untouched Soul