Making The Most Of Dream Healing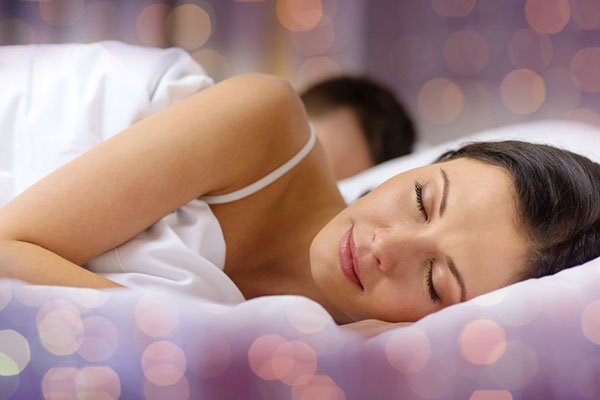 I love dreaming, because it's like a mini-vacation! I lucid dream all of the time. Many times I will dream of someone who will come to me the next day, always in the same manner in which I had dreamt they would.
I record all of my dreams, because I find it helps me to remember my dreams and not miss the very smallest details. I think it's so vitally important for everyone to record their dreams, because it opens up one's psychic awareness.
Dreamtime is the most alive we will ever feel while we are alive. The only other time we feel more alive is when we die and leave our earthly shells; when we depart from this weighed-down realm.
I also love that my dreams allow me to communicate with all my loved ones from all of my past lives, as well as with my spirit guides. I also meet my friends and family in my dreams, while they are also sleeping and astral traveling at the same time as myself. I love that when we communicate in our dreams it doesn't matter what language we speak, everything we wish to convey happens telepathically.
Like the cord of love that connects us to all of our soulmates and loved ones, the silver cord that connects us our body and soul will never separate when we astral travel and dream. We can go wherever we wish, several universes away, or we can just stick to our own dimension. I love to visit other places and existences. Many times I will remember with cell memory other lives I have had, and truly amazing experiences. I record them, so that I can reflect on them later when I am in a more awake alpha state.
I love tapping into that other 90% of the mind that we do not use. My dreams sometimes are the key that unlocks for me those places in my mind that have been dormant and unvisited for so long. I can sometimes find the answers to questions, like why I fear this or that, or why I don' want to experience this or that. Because of my dreams I can face my fears and move forward in my life.
I think we dream so we don't have to be apart so long.  If we're in each other's dreams, we can play together all night  ~ Bill Watterson
One of my spirit guides I always meet in a dream in which we are on a moving train, and we get to sit at this table and discuss what I'm suppose to do, or who I am supposed to help. This guide is someone who I knew in a past life. He is a young boy who was I believe my son in a previous lifetime, and he is still with me to this day. I can see him whenever I wish when I astral travel.
This special dream guide has saved my life and I have learned much from him over several decades. I also will get the heads up from him if someone I love is about to die, so that I can prepare and do what needs to be done. It is because of him that I got to see my grandpa after he passed away. He was present when my grandpa came to me. He helped show him the way to me, so that I could say my final goodbye.
Know that you dreams are more valuable and significant than you realize. Dreams can help you back into alignment and put you back on a spiritual path. All you need to do is take your dreams more seriously, and record them and really meditate on what you dream. It's vital for spiritual health and well-being and your soul growth. Best of all – it's completely free.

About The Author: Moon Goddess

Moon Goddess is a third generation empathic healer and seer. She started to give healing readings to people more than 20 years ago. She has always been interested and studied all things metaphysical from a young age. Being hypersensitive she can feel and see things before they happen. Utilizing the Tarot, and with the help of her Guides, she is a source of support for many people all over the world. After he passed over, her grandfather kept his promise and came back to say goodbye and gave her the most amazing experience. Moon knows there truly is a Heaven, and it is wonderful! Sharing her experience has helped many people after they have lost someone, or anyone experiencing some form of grief. Get a reading with Moon Goddess now at PsychicAccess.com.


This site uses Akismet to reduce spam. Learn how your comment data is processed.