Raise Your Vibration With Love And Light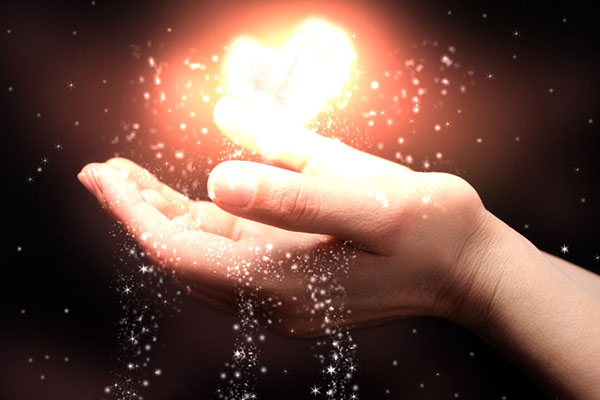 Everything is energy, vibration, and frequency. Everything! Changing your vibration changes your frequency. This can lift the veil between dimensions. You will see things differently. Your intuition will evolve.
If you think limitation, you are limitation. If you think abundance, your are abundance.  If you send the universe messages that you deserve something, positive or negative, the universe will send that to you in return. Positive or negative.
I often have clients ask why they keep attracting a certain kind of romantic partner. In my experience the issue is not in the attracting of that person, but rather understanding why they stay with that person.
There are many dysfunctional people in the world. So, attracting dysfunctional people is not unusual. But keeping them in your life, putting up with them, being intimate with them, and marrying them is not about them and their dysfunction. It's about you. Your vibration is sending out a signal that you believe you deserve that kind of person. If you believe you deserve dysfunction, you will attract dysfunction.
We all meet at least one mentally healthy, well-adjusted person in our lifetime that we were not attracted to. Why? Our vibration was low or not in resonance with that person's energy.
How do we raise our vibration? By engaging with input energies with high vibration frequencies. If you watch television, watch 'higher vibration' television. Bad reality TV, violence, horror movies and crime shows lower your vibration and attract darker energies on all dimensions. Too much radiation from phones, computers and television sets also lowers our vibration.
Lifestyle choices also determine our energetic frequency. Drugs and alcohol lower our vibration. Same goes for processed food with chemicals, additives and pesticides lower our vibration. Conversations that are petty, gossipy, and negative not only degrades others, but also lowers our vibration. Fear, anxiety and anger also lower our vibration.
Love is how it feels to recognize our essential unity. Awakening to oneness is the experience of Big Love. Knowing you are one with all, you find yourself in love with all ~ Timothy Freke
So, what raises our vibration? Organic fruits and vegetables. Plants. Plants have life force. They give their life force to us, gratefully. Laughter. A sense of humor is imperative and raises your vibration. It stimulates the third chakra where we have a reserve of kundalini energy. There are many breathwork techniques in Yoga they are based on stimulating that chakra. Laughter has the same affect.
Spiritual practice is vital. Prayer and meditation raise your vibrations. Tuning in into the divine. Doing energy work on others. Raising others up in any way raises your vibration. More than ever, this planet needs its lightworkers. We need people with high vibrations. During these tough times, please stay in love and light.
When fear creeps in, remind yourself that fear will not resolve anything. When anxiety creeps in, remind yourself that anxiety is fear of 'what might be.' Anger will destroy your immune system. It will make you become what made you angry to begin with. Stay in love and light.

About The Author: Satya

Satya lives in Northern California and is a natural Clairvoyant, Empath, Conduit, teacher, author, animal lover, healer, Reiki Master and an advanced yoga instructor. She has provided valuable psychic assistance to Hollywood stars, athletes, and everyone else in-between. A multi-layered Intuitive, with many unique gifts at her disposal, she can give you a doorway into the past as well as a gateway to a happier future. With her long distance energy work, she provides healing for people and animals too! She instantly spots karmic connections from past lives that directly affect current situations, helping clients to move through them quickly. For accurate solutions on just about any pressing problem, you can find Satya at PsychicAccess.com.