What Is It Like To Be Psychic?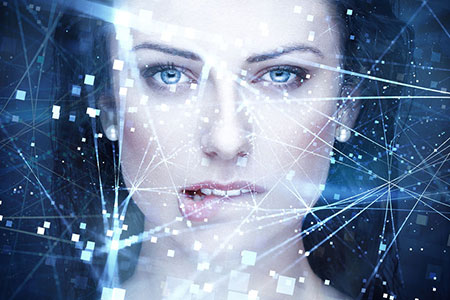 I have been asked many time what it is like to be psychic? I have always felt this to be an odd question, because in my mind I am just an ordinary human being, the same as everyone else. We are all born with our own particular gifts and talents. Mine just happens to be a sixth sense.
Everyone of us is unique in our own special way. I just happen to have certain psychic abilities. I feel I was given these gifts to help people, to offer them insight and guidance from the spirit realm.
In the time of the European witch persecutions of the 16th century, and the American witch trials of the 17th century in Salem, people like me were often called 'witches.' At the time it was the only understanding people had as to why someone would know things they are not supposed not know.
Throughout human history people like me have been honored and appreciated, but also mocked, shunned and persecuted. People tend to fear what they do not understand, and it continues to this day. Many people remain skeptical of psychic and paranormal phenomena. To them it just cannot be real. I can assure you it is.
Many more people in the world actually have psychic abilities, but because it is so misunderstood, they just do not know it, or they simply choose not to recognize, accept, or use it. These gifted individuals 'know' or 'sense' things, but choose not to call themselves a 'psychic.'
I've always known I was gifted, which is not the easiest thing in the world for a person to know, because you're not responsible for your gift, only for what you do with it ~ Hazel Scott
Some professional psychics also avoid calling themselves 'psychic,' due to the negative connotations sometimes attached to this term. Instead some psychics choose instead to refer to themselves as a 'sensitive' or 'intuitive' or 'empathic,' and so on.
So, what is it like to be psychic? Being psychic, in my experience, is exciting, rewarding, scary, and fun! It is amazing to have this gift, and being able to utilize it for the greater good. It is a blessing actually! I feel lucky to have this unusual ability to help and support others – whether or not the person chooses to utilize it, and apply it to their lives.
Some people only want easy answers and quick solutions, but in the end we all have to learn and evolve and grow. It is why we are here – to do the work. It serves our highest good to follow the guidance of spirit, our loved ones and ancestors, our angels, our guides, the Divine.

About The Author: Venus

Venus lives in Arizona and has helped clients with her arsenal of psychic gifts for over twenty years. She was blessed with Clairvoyance, Clairaudience, Clairsentience and Empathic gifts, and she is also a certified Life Coach and a Reiki practitioner. Departed loved ones will often enter a reading, either invited or they simply show up to pass along their messages. Messages also flow in from her direct communication to Spirit and Angels, providing the client with the answers they need to get them moving forward toward happiness, rewards, and success in their lives. In addition to being a psychic, life coach, and reiki practitioner, over the last ten years, she has also been a teacher and has led seminars to help others embrace their higher knowledge. If you'd like a compassionate psychic who can tune-in immediately and channel without tools, you'll want a reading with Venus at: PsychicAccess.com.


This site uses Akismet to reduce spam. Learn how your comment data is processed.