Reset Your Spiritual Energy In Just Three Days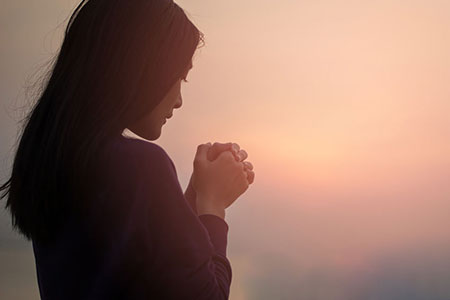 The Covid-19 pandemic has been a source of much fear, stress and emotional discomfort. Especially empaths and highly sensitive people are experiencing this very intensely and it has been overwhelming for many.
It is my belief and experience that we can manifest whatever we can clearly envision in our mind's eye, as long as it's for the highest good. And I have to wonder, why are there not more of us currently working towards shifting the world to become more healthy and safe for all of us?
The answer is very simple, but difficult to accept. We do have a choice with everything we do with our lives. However, we cannot make someone else choose the same manifestations that we choose. Everyone has free will. Some may choose to live in world of fear, anxiety, and chaos, while others choose peace, safety and harmony.
Maybe it is time for each of us to look at our life and decide what is most important to us. How do we want to live? What does our ideal or best life look like?
Know that you can create change in your life and in this world. You can start fresh by starting over. Do you realize that you create a tiny ball that you become stuck in, as you obsessively focus on your problems or issues in life. This ball expands like a snowball, but it feels tighter and tighter with each passing moment. You can crawl out of this ball of tension and fear by simply setting the intention to take three days and do the initial work to reset your energy focus.
A sunrise is God's way of saying, "Let's start again" ~ Todd Stocker
Day 1
When you wake up to start your first reset day, the first thing you need to do is simply take a moment to breathe and be mindful. Ask yourself, "What am I looking for help with?" Take a moment to really meditate on this. Think about all the things you need help with in your life right now. Contemplate them for a few minutes, and then move forward with your day.
The answer could be anything that is important to you and that you need to improve in your life. It could be to help others, to remove pain, to improve your health, expand your spiritual growth, to get to a point of zero debt, to increase your finances, or to increase your confidence, and so on.
Day 2
When you first wake, pray for assistance with your list of needs. Your prayer can be to Spirit, the Universe, Source, God, the Divine. Your prayer might begin like this, "If it's in accordance with thy will, I pray for a healing for myself and everyone in my world. I pray that the truth be revealed and that the roots to my issues be revealed and resolved. These are the issues I wish to find help with (list your requests). Thank you." And then, simply move forward with your day.
What you are doing is starting to condition yourself to spend important time with yourself, even if only 5 or 10 minutes every day. You are starting to subconsciously make a change to allow spiritual growth, and a change in your circumstances. And no, things won't miraculously change overnight, however you will start to see little changes, and find answers where you least expect to find them. The shift will be worth the initial effort.
Recreate your life, always. Remove the stones, plant rose bushes and make sweets. Begin again ~ Cora Coralina
Day 3
Wake up, sit and take another moment with your Higher Self. Do your morning prayer. "I surrender my life to thee. Take it all off my shoulders. I surrender my problems and issues, and the way I think it should be. I surrender everything to Source, God, the Divine, and I trust and have total faith in this change for me."
Don't stop moving forward, however be conscious of where your feet are standing. That is the moment you are to focus on – not tomorrow or next month or even next year, but the moment you are in. Do not worry what others think or say. This is about you and your spiritual growth. Above all, ask your angels to guide you to each step that is about to come for you. Watch your journey and life change, a bit at a time.
Growth is never simple and letting go at times feels impossible, however if you are hanging around the wrong people, working in a hostile environment, feeling like you are alone through this lifetime, growth is the only answer. Spiritual growth can be invigorating and life changing for the better. Until you create the best that you are meant to be, life will stay as it is.  You've got this.

About The Author: Sheri

Sheri is an international psychic and angel reader who provides clear answers on finance, career, relationships, manifesting your dreams, and working-out the kinks of life. Since 2004, Sheri is the owner on an International Spiritual Healing Centre where she runs her Reiki practice - either working on clients or teaching them the levels of Usui Reiki. She utilizes her office space for readings that are conducted via mail, phone, chat or live. Since 2008, she's honed her gifts on various psychic service websites, where she's provided telephone, chat or email readings. She also works on a spiritual network for people who have suffered horrific loss, applying her own first-hand experiences with such tragedies. Sheri's work has been described as honest, compassionate and life-transforming and she would like to see all of her clients soar free to a higher level of spirituality and growth, and exponentially change the world to the best it can be. You can get a psychic reading from Sheri at PsychicAccess.com.