Lead By Example – A Message From My Guides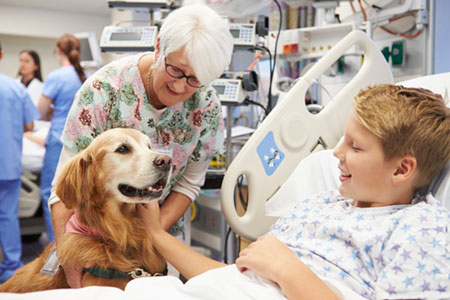 Many of you lead by example, without having to think about it. You obey traffic signals. You pick up garbage if you accidentally drop it. You hold doors open for others. You smile at strangers. You volunteer. You support local charities.
Entering the second month of this new decade, it might be a good time to re-think some old habits, and also lead from within.
For example, it may be a good idea to tone down those automatic, knee-jerk thoughts of annoyance, anger or retribution when someone pushes all-too-familiar buttons. Instead of allowing the cortisol and adrenaline to skyrocket within your body, think things through, before reacting negatively. Resist the urge to speak hurtful comments, even if your basic premise is sound. Find a constructive way to get your point across.
Sometimes it is tempting to jump on the bandwagon for likes and shares on social media platforms. However, if the topic is not kind, hold your tongue. Instead, be the person who can be counted on for level-headed discourse, without vitriol.
In general, be kind to others. Give people some leeway when it is evident that they are trying their best. Catch them doing something right, instead of watching for errors and omissions. Give recognition and praise where warranted. It can mean so much and does not cost anything.
Be kind to yourself too. Banish negative self-talk. Give yourself the right to be human and allow yourself to make mistakes, without chastising yourself for an unimportant oversight. If a serious error does occur, do your best to rectify the issue in a timely manner, with a 'note-to-self' that you have learned from the situation and will not repeat it.
The deeds you do may be the only sermon some persons will hear today ~ Francis of Assisi
Employ tried-and-true time management techniques in your everyday routine. Set the alarm a few minutes earlier to give yourself a more controlled start to the day, in order to allow some leeway for things that can go wrong. Avoid the frantic catching up that can set the whole day back.
Use a reminder of some kind. Whether it is a perpetual to-do list on paper, an electronic written list or a voice recording, have a place to note both large and small tasks. You can only hold on to a few items at a time and if they are not captured somewhere, you run the risk of having even important items drop from your memory at the most inopportune time.
Carve out some precious time for yourself. Aim for a peaceful inner existence amid the chaos. Whether there are issues at work or with family, friends and neighbors, attempt to maintain an inner calm to the best of your ability while you work on the solutions.
Always do right. This will gratify some people and astonish the rest ~ Mark Twain
If you enjoy meditation, aerobics, yoga or reading, find something that will bring you back to center, so that you are not being buffeted in all directions.
Above all, do not feel pressured to measure up to the expectations of others. Set your own course. Control your own destiny. Compromise when necessary. Laugh whenever possible. Enjoy life with all its ups and downs, blind corners and surprises.

About The Author: Monica

"What you think about, you bring about; what you believe, you become." This is Monica's philosophy, derived from her twenty-five years of experience as a Clairvoyant, Light Worker and Medium, living in Ontario, Canada. Monica has been a guest speaker at various Spiritualist churches, conveying Spirit greetings and messages from loved ones during Sunday services, All Mediums Nights, Healing Services, Meditation Services and special fundraising events. She's been an advisor to several international business leaders and connects with all of her clients on a level of love light and empathy. She delivers messages containing ideal outcomes and positive solutions with the help of her guides. If you'd like Monica to help shape your destiny, you can find her at PsychicAccess.com.