It Is Well With My Soul, Says Prince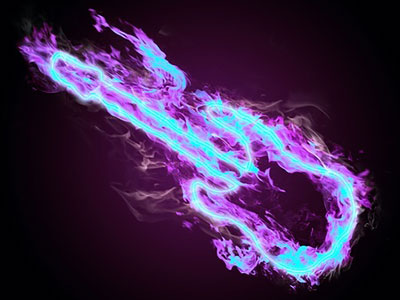 In my career I have done the odd emergency psychic reading at 3am in the morning for a celebrity, or two. However, I never divulge the details of conversations, interactions or communications I have had with celebrities or prominent public figures.
I think being an ethical, professional psychic, and a good friend, involves being discreet and reliable – that is after all how trust is built. I personally know how important privacy is for one's peace of mind, and I therefore honor other people's privacy too.
Yes, I am a spiritual advisor, counselor and psychic reader, but mostly I am a friend. The best way to have a friend is to be one, and to be a true friend involves respect and trust. Whether they're famous, or not, what I share with my clients remains confidential.
Every day I feel is a blessing from God. And I consider it a new beginning. Yeah, everything is beautiful ~ Prince
This does not prevent me from bringing homage to a famous person who as very dear to me. The American singer, musician and songwriter, Prince Rogers Nelson, is one of the former clients I considered a friend. He will always be a part of my life. Not only is his music ingrained in my cell memory, but I will miss our heart-to-heart conversations.
Prince had an exceptional ability to manifest his dreams, which is a gift from God. He didn't squander his life and his talents, like so many of us sadly do, because of fear. He is a great example of someone fully accomplishing their life purpose on planet Earth.
I used to jokingly call him 'Third Eye' because his was always so wide open. He was short in stature, but his aura was enormous. His light shined so bright.
We got on like a house of fire. My zodiac birth sign is Venus and his, Gemini. Venus is Gemini's decanate ruler. Both of our modes are mutable. His element is Air and mine, Earth.
Laughs were always in the mix when we spoke, sometimes at my expense – lots of self-deprecating humor. We both shared the gift of humor. I still sometimes will break out in laughter remembering something funny he had said in the middle of a conversation. He could always crack me up, even when I was in a serious mood.
I always admired him for his ability to focus on his passions in life. Her wasn't concerned about fitting in with the mainstream and lived to be original and shared his talents freely with the world. He felt strongly that it was every human being's birthright and duty to do this. "To not share your gifts feels like going against the grain, or like a sin," he said.
He was super private and trusted only a few. I pray that those who knew him personally, will continue to keep his private life confidential. He would appreciate that immensely. He would probably say something like, "Privacy should still be respected, even after one transfers over to the After World, as I would respect and do the same for you if the roles were reversed."
It's a hurtful place, the world, in and of itself. We don't need to add to it. And we're in a place now where we all need one another, and it's going to get rougher ~ Prince
I will never disclose how we met, or whether I actually read for him. Like I said before, I never share such information about my clients, but I will share this…
In late 2000 I spoke with him, and he was looking for fresh inspiration. He was so great at finding a place mentally and spiritually where he could be creative. He wanted to channel certain things, even when he was down on the wheel of life. Work often helped him to help through the tough times, when things weren't at their best.  At the time I shared with him the importance of keeping a visual of the goal he wanted to achieve in his mind's eye. He told me that this actually was what drives him; he always visualizes a treasure at the end of everything. His pot of gold at the end of the rainbow was ultimately to see someone he loved, or to enjoy and be happy with whatever it was he had created, or had given as a gift. The ultimate aim was to bring joy, happiness and pleasure to others. He was a grateful person, and a giver.
We still communicate now that he is no longer in this life. In fact, he just told me he has achieved and received his ultimate treasure. I can clairaudiently hear him saying this to me right now, as I am typing this blog, "This is the most luxurious place and cannot be fathomed by way of the human mind. This is the ultimate treasure and I have been blessed beyond my wildest and most creative earthly imagination. God has found favor with me because I used my gifts to bless others first. I lived by the golden rule."
He says to make sure I type this out to you, so here is his message from him to you, "Know that any day is a great day if you can say you're upright, and if you're taking in air, you still have a gift to share. Accomplish your goals and don't wait for later. Time waits for no one!"
I remembered him often saying that, "Your real treasure is in Heaven." If you live a life that is right with your soul and do unto others as you would have them to unto you, and share your talents, you will be blessed in the afterlife."
There is something that happens when you get emancipated. You approach life differently. You eat differently. You respect yourself more. You respect the gift you have been given ~ Prince
I know Prince is in Heaven. The moment I heard he had passed away, I turned on my iPod, set it to shuffle and closed my eyes. A clairvoyant image appeared in my mind's eye of a rainbow, as the song Thank you by Sly and the Family Stone started playing. The next day, I learned that an actual rainbow appeared over his Paisley Park estate only hours after he was pronounced dead. And out of all the songs that could have popped on, that was a personal confirmation from his that all is well.
The world is a richer place and we are blessed by the gifts he left behind. I hear him saying, "I did what I came to do and I don't have to come back. I can go to the next world of never ending happiness and I will always  be able to see the Sun, day and night. No more pain. That is finished!"
Prince hopes others can learn from his legacy, through goodness, kindness, gratitude and paying attention to one's dreams. You can live at a higher frequency and in turn fulfill your life's work and accomplish what you came to do on this planet.
Prince was a phenomenon. The dictionary defines phenomenon as "a remarkable or exceptional person; prodigy; wonder. Impressive or extraordinary." He was all of those things.  He didn't limit himself; he was able to do things that most humans choose to put limits on. He was also a seasoned intuitive and he was very prophetic. He knew this about himself. He used more of his mind power than most people use, and it showed through the life he lived. He was a gift, a gem to this world, and he will always be remembered by so many and in so many different ways. He left us with many of his gifts.
I asked him how he would like me to end this essay about him. He requested that I simply say, "It is well with my soul."
In loving memory of Prince Rogers Nelson O(+ (June 7, 1958 – April 21, 2016)

About The Author: Moon Goddess

Moon Goddess is a third generation empathic healer and seer. She started to give healing readings to people more than 20 years ago. She has always been interested and studied all things metaphysical from a young age. Being hypersensitive she can feel and see things before they happen. Utilizing the Tarot, and with the help of her Guides, she is a source of support for many people all over the world. After he passed over, her grandfather kept his promise and came back to say goodbye and gave her the most amazing experience. Moon knows there truly is a Heaven, and it is wonderful! Sharing her experience has helped many people after they have lost someone, or anyone experiencing some form of grief. Get a reading with Moon Goddess now at PsychicAccess.com.


This site uses Akismet to reduce spam. Learn how your comment data is processed.