Please Don't Shoot The Messenger!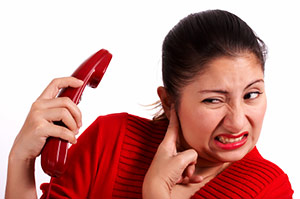 I've have been doing psychic readings for many years now, and I still feel the same joy I did when I was just a youngster drawn in by the lure of the Tarot.
Throughout the years I've had some wonderful clients and some incredible readings, as most professional psychic readers will tell you. But throughout the years I've also had some unpleasant moments. The most disagreeable experiences have been with clients that got angry with me, because of what I saw, or didn't see. Those angry clients can ruin your psyche for a minute, for an hour, sometimes even longer than that. They can make you doubt yourself, and question your own abilities.
In a time of deceit telling the truth is a revolutionary act ~ George Orwell
And so it is I lay this plea unto all who seek psychic advice: please don't shoot the messenger!
Psychics, mediums, astrologers, diviners and healers are a hardy bunch. After a few years of doing this work we have seen it all. Nothing much intimidates us and we love to receive your spiritual messages on your behalf, and deliver them to you to the best of our ability. But the moment we are subjected to the cruel words of a client who is having a bad day, those messages can quickly dry up like a juicy steak left too long on the BBQ!
Yes, we are built stronger than most, and can handle most things, but when a beloved client turns on you in a mean-spirited way…. it cuts you to the heart. And, for someone like me, it means you may just have take to your bed for a day or two while you try, and fail miserably I might add, to figure out where it all went wrong.
Please know that we are just the messenger, we are but the mirror that you must look into and see through, if you ever hope to see clearly. If you choose not to look through the mirror, you will see only your own reflection staring back at you.
Hey, I'm no one's messenger boy, alright? I'm a delivery boy! ~ Shrek
We do what we do out of love for humanity and spirit. We try to bring the two closer together, when in fact we are never truly separate from Spirit. If the client is coming from an ego-driven place then spirit cannot overcome that, and truth be told, spirit won't even try. Why should it? There are too many that welcome spirit into their lives and are willing to leave their human ego at the wayside. There is no lack in the Universe. Only perceived lack from our limited human perspective.
The next time you get a psychic reading, please think about your well-intentioned reader for a moment. We are here for you. We want what is in your best interest. If what we see for you doesn't 'vibe' with what you want to see, ask yourself why – before getting upset with your reader. They may just see something that you don't know. After all, isn't that why you wanted to get a psychic reading in the first place?

About The Author: Asherah

Asherah is a natural born psychic empath born and raised in Kingston Jamaica. An ordained Reverend and High Priestess, Asherah can easily tap into your real truth and help you to see clearly, releasing attachment to outcome by simply focusing on where you are now. Using tarot, numerology astrology and more..you can learn how to communicate your needs today! You can get a psychic reading from Asherah at PsychicAccess.com.


This site uses Akismet to reduce spam. Learn how your comment data is processed.