You Need Some Pop-up Preparedness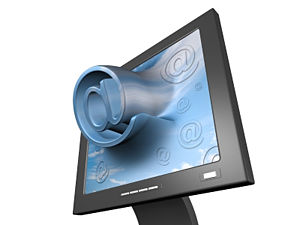 Life happens, therefore pop-ups happen to. What is a 'pop up'? Well, a pop-up is something unforeseen that occurs to put a snare or trip you up in a negative way. It is a term I have invented for lack of a better one. I feel it's a gentler way of describing those negative things that tend to pop-up during the course of our life that set us back in some way.
A family may have planned a very special time together, for example, and they had looked forward to it and patiently awaited that very enjoyable event. Then the phone rings and one of the parents has to go and tend to a new priority, and the child is left wondering what happened.
Well, what do we do in today's world, where we live by the cell phones and  social networking websites, and our friends' and other people's needs and desires, while putting those that we are supposed to treasure the most and love the most on the 'back burner'. In the process our most intimate relationships suffer. Some of us just don't know how to say no to those pop-ups!
Once upon a time we were just plain people.  But that was before we began having relationships with mechanical systems ~Ellen Goodman
I love that we have modern technology, but it does hinder us from achieving our relationship goals. I have become mighty busy as a spiritual advisor since Facebook appeared on the scene. I cannot tell you how many women call me in tears, because of their boyfriends and husbands connecting with ex-partners and past loves. Men call too because their spouses found it important to reconnect with past romantic interests.
So many pop-ups everywhere! Some folks laugh when I say this, but it's true, it's much like that Whack-a-Mole online game. They just keep on coming. It's like a slow burn in our lives, when we keep entertaining these pops-up.  It's like putting another log on the fire; it just slowly burns what we consider to be our lives. It burns the fabric of our happiness away, and when there are children involved, they suffer.
I have seen families at the local Chinese buffet getting together and you help noticing the huge smiles on the children's faces. They are so happy, because this may be the only opportunity their family gets to spend quality time together. And too often that smile quickly turns to a frown, because the father or mother has to answer that darn cell phone, and before you know it the children are ignored and alone, because the parent is glued to that thing for the rest of the meal, or it has caused the parent to be whisked away.
As an empathic and intuitive counselor I cannot help but feel that child's pain and grief, because I sense personally the pain and suffering it has caused upon my family. Just when you finally get that much anticipated time with your family, its 'pop-up time'.
Most neuroses and some psychoses can be traced to the unnecessary and unhealthy habit of daily wallowing in the troubles and sins of five billion strangers ~ Robert A. Heinlein
I recommend the following strategies for greater pop-up preparedness.
1. Switch off your phone. When you finally get some family time, or quality time with those you treasure, turn that cell phone off. Phones are a major source of pop-ups.
2. Customize your privacy settings. Know that some people are energy vampires. They love to create those pop-up snares. Why? Because they have dysfunction in their own lives and don't like to see anyone else have happiness. Maybe they see you posted on your Facebook, Twitter or social networking page that you will be doing something special with the family this weekend. Well, you are actually giving those nosy, negative people a heads-up. They will know exactly when to call and steal your precious time with loved ones.
3. Do not offer unsolicited advice or guidance. If you give insight or advice to friends and family, they may take it personally and even do certain things to wreak havoc in your life. Those too are pop-ups. They will often consider you to be judging their lives, when really you're only trying to help. Avoid negative people and negative energy. Avoid gossip, stay out of the chaos and drama that is their lives. Learn to say no, or avoid them all together. They often don't want to change. There is no insecticide or bug repellent for pop-ups. However, you can make a conscious choice who you want in your life and who you do not. It is often difficult, because many of these people are family or those closest to us. If you cannot avoid them, then pray to God for them to receive a spiritual intervention, so they can find healing in their lives and so they can be content in their lives.
4. Be mindful and cautious. Protect yourself and those you love. Take the time to prepare yourself to handle pop-ups. Be very careful who you share personal information with. Not everyone has good intentions towards you. There is a lot of jealousy out there and when you think you may be helping they may think you're judging, because they have many issues or demons in there closet that they need to deal with. Not everyone is ready for soul growth and enlightenment.
About The Author: Moon Goddess

Moon Goddess is a third generation empathic healer and seer. She started to give healing readings to people more than 20 years ago. She has always been interested and studied all things metaphysical from a young age. Being hypersensitive she can feel and see things before they happen. Utilizing the Tarot, and with the help of her Guides, she is a source of support for many people all over the world. After he passed over, her grandfather kept his promise and came back to say goodbye and gave her the most amazing experience. Moon knows there truly is a Heaven, and it is wonderful! Sharing her experience has helped many people after they have lost someone, or anyone experiencing some form of grief. Get a reading with Moon Goddess now at PsychicAccess.com.


One Response to You Need Some Pop-up Preparedness