aware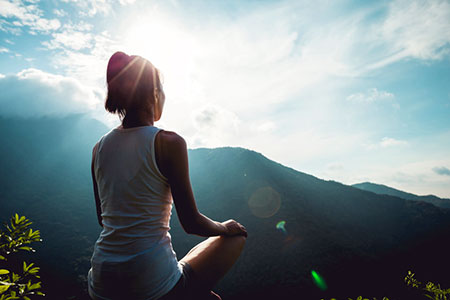 The term 'enlightened' seems to be everywhere these days. But what does it really mean? From a spiritual or metaphysical perspective enlightenment simple means refers to our level of awareness. Enlightened people are deeply aware – of themselves, the world around them, of the realm of Spirit
In a world of increasingly empty noise and superficial values, true awareness has become a rare commodity. It's easy to immerse ourselves in all the empty noise and meaningless materialism. It's much more challenging to look at the things of this world with greater depth and see these things (and yourself) for what they really are.
When we begin to see more clearly and authentically we become more enlightened. We begin to see the light of truth. And when we do, we become more aware how our beliefs, choices, and actions all have consequences.
For example, you might be tempted to answer with harsh words to someone who has wronged you, or to swat a spider in the sink rather than take it outside. Each one of these actions, no matter how small, radiates outward and impacts the world around you.
Choosing peaceful or harmonious action is a vital step on the road towards enlightenment. Stop to think, before you act.
Another common thread in the fabric of enlightenment is lack of attachment. In many spiritual traditions, including Hinduism, Buddhism and Jainism, unhealthy attachment is seen as the root of all human suffering. This could be an attachment to material wealth and possessions, to beliefs and ideas, to people and animals, or to our memories and our ego.
Enlightened people are able to release attachments that are not serving their best interest and highest good by letting it go gracefully. If you spend less time worrying about these earthly fixations and obsessions, your spiritual inner being will naturally start to flourish. And once it does, you'll become more aware of the signs, synchronicities, and subtle messages the Universe sends us all the time.
Posted in

Life Design, Lifestyle, Metaphysics, Self-Help, Spirituality
|
Tagged

anxiety, attachment, authentic, awakening, aware, awareness, beliefs, breathing, consciousness, divine self, enlightenment, fear, growth, higher consciousness, higher self, highest good, life design, life lessons, life path, materialism, mental clarity, metaphysics, obsession, personal growth, psychic awareness, release, self-acceptance, self-awareness, self-knowledge, self-liberation, self-realization, selflessness, signs, soul, soul growth, soul purpose, spirit messages, spirit realm, spiritual awareness, spiritual growth, spiritual insight, spiritual messages, spiritual path, spiritual practice, spiritual resources, spiritual teachings, spiritual traditions, spiritual truth, spiritual wisdom, spirituality, surrender, synchronicity, truth
|
Leave a comment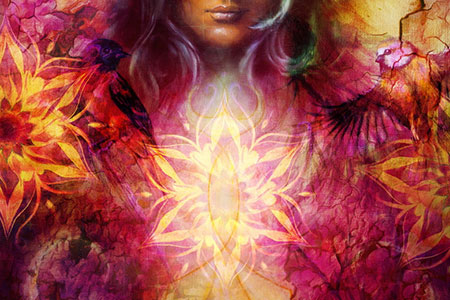 Spiritual awakening is not just about inner peace, raised consciousness or becoming a role-model of enlightenment. It's also a messy journey!
So, what exactly is a 'spiritual awakening?' Well, there isn't one universally accepted definition, because the experience or journey is unique to each person. Also, it's a lifelong process, and the time of awakening is just the beginning.
Essentially spiritual awakening is firstly a significant shift in one's personal perspective, typically characterized by a recognition of observer consciousness. It is the realization that the true self or 'I' is the observer of your thoughts, feelings and experiences. You are not your thoughts, feelings and experiences, but merely the observer of your thoughts, feelings and experiences.
Awakening also brings a sense of expanded awareness which prompts us to examine our beliefs about ourselves and the world through a more critical lens. This usually sparks a quest for authentic truth and a thirst for deeper knowledge and understanding of ourselves and the world.
The awakened person begins to rebel against what they have been told to believe on all levels of their experience of themselves and the world. Awakening returns us to a state of newfound curiosity about our existence. We begin to explore what actually informs our existing beliefs, to determine if they serve our highest good, or not.
The awakened person also accepts their role as a conscious co-creator and takes responsibility for healing and releasing that which doesn't serve their highest good.
In recent times more and more people all over the world are beginning to awaken. Triggers for awakening are often major life events such as marriage, divorce, pregnancy, bereavement, loss, trauma or traumatic events, major transitions, career changes, and so on. But anything can trigger a spiritual awakening. It can also simply happen due to a sense of general dissatisfaction with life and yearning for more depth, meaning and purpose.
Posted in

Healing, Intuition, Life Design, Metaphysics, New Age, New Earth, Psychic Phenomena, Self-Help, Spirituality
|
Tagged

attitudes, awakening, aware, awareness, become psychic, beliefs, compassion, consciousness, divine self, emotional challenges, empathy, environment, family, friends, friendship, global awakening, growth, healing, higher consciousness, higher self, highest good, inner truth, intuition, journey, life calling, life design, life purpose, life review, opinions, personal growth, perspective, psychic attunement, psychic awareness, relationship, relatives, self-awareness, self-empowerment, self-healing, sensing, shadow work, signals, signs, soul growth, soul purpose, spirit messages, spiritual awareness, spiritual gifts, spiritual growth, spiritual healing, spiritual insight, spiritual knowledge, spiritual messages, spiritual practice, spiritual truth, spiritual wisdom, spirituality, symbolism, symptoms, synchronicity, transformation, truth, unconscious, values
|
1 Comment