Receiving Spiritual Guidance From Your Ancestors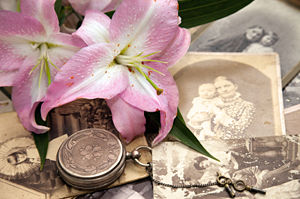 When people hear the term ancestor worship, it tends to conjure up thoughts of primitive practices, but it is actually a very powerful spiritual experience. I personally see it as communing with our ancestors and the technique I use is similar to that of the Yoruba people of West Africa.
If one looks at various tribes on the African continent, as well as other continents, ancestor worship is a common practice among indigenous people.
Although I cannot say I have any special reverence for my ancestors, the closest word would be respect for all the trials and tribulations they experienced. Going back through my bloodline I know that there have been prisoner-of-war experiences, material hardship and even suicides, to mention but a few, so my predecessors also had their unique life stories.
We are linked by blood, and blood is memory without language ~ Oates, Joyce Carol Oates
Think of how often we've looked at the picture of a loved one and told them how we missed them, or shared our problems with them. Some of us have even asked them to pull a few strings from the other side to get us out of some predicament!
So, what then is ancestor worship? It is a spiritual practice only performed with family relatives of blood descent. My greatest link was with my father, and he is the one I communicate with daily in the Yoruba fashion. You can create an altar or sacred space in your home for this purpose. Together with the war medals I had framed in honor of him, I place a clear glass of water next to my father's photograph. When we focus on a glass of water, whilst addressing our ancestors, the connection is powerfully activated.
My worship sessions usually take about ten minutes to complete, but there is no set time for this ritual. I focus on the water as I address my father assertively, and although words vary from day to day, they must come from the heart. For example, I would say: "I send you love and boundless energy, for you to progress on your side of the veil… and I thank you for the love, strength and support you gave me when you were in body. I thank you for my growth and the hard lessons you gave me, due to your own insecurities."
Our ancestors dwell in the attics of our brains as they do in the spiraling chains of knowledge hidden in every cell of our bodies ~ Shirley Abbott
I usually also send love to other family members that are most prominent to me, such my uncle Bill and Aunty Winn. I name them one at a time with a special greeting or a message aimed at each of them specifically. I then end by saying: "I send love to all my relatives on the other side and I send love to those relatives I never knew. I ask for your guidance and inspiration so that I may reach my goals and dreams and help others to the best of my ability." I then I drink the glass of water, on completion of the session.
During your ancestor worship session you can share all areas of concern, such as your love life or financial difficulties, and also request that your ancestors help others in your family with problems presented to them.
It is important to me that I stick with this practice daily. Candles should not be burned and burning incense is optional.
These daily rituals are extremely powerful and those who continue to follow them notice a remarkable difference on all levels mentally, physically and spiritually – within just a few days.
About The Author: Shani

Shani is a qualified practitioner in Reiki, aromatherapy, reflexology, body spin, and animal telepathy who received psychic development training at the Arthur Findlay College of Psychic Research in England. A published writer, her articles and predictions have appeared in several respected magazines and on psychic websites, and she has read for many celebrities and even heads of state in Africa. Though she was born in London, Shani has traveled the globe and has studied the art of African Mysticism, bringing her unique flavor to those seeking her incredible talents. Get a reading with Shani at PsychicAccess.com.


One Response to Receiving Spiritual Guidance From Your Ancestors