Divine Love Abides All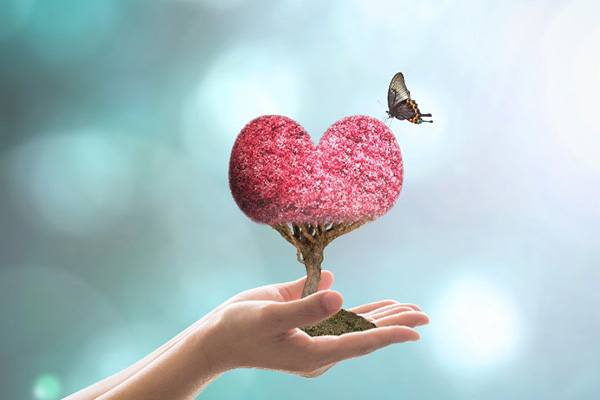 When we have love in our life we can keep negative entities away from us on the lower realms, as well as on the earthly walking realm. There are both malicious people and malevolent non-physical beings in this world. Divine Love protects us from their evil.
When we live our life with unconditional love in our hearts, and keep a calm mind and spirit, we are easily read by others as being very kind loving people – it shows on our faces. You sometimes can't tell on some people's faces if they are good or evil, because Satan, or the Evil One, is tricky and manipulative. The Bible tells us that Lucifer was a beautiful angel in the beginning, before he fell and became corrupt.
It is so important to live with the Divine Spark inside of us and be mindful of what we put into our bodies, as I've seen energy shift and people's faces shift when they open the door to negativity and evil influences in their lives. Some are more susceptible than others. For example, people who abuse alcohol allow really low spiritual entities into their lives, to seek and ruin and destroy anything good that they have going on – especially by way of relationships. Some people should just stay far away from alcohol, as they become very aggressive and belligerent, and just not themselves when they drink. I have seen people ruin their lives because of alcohol.
Anything that can deter you from Divine Love is not of the Light. Everything is best in moderation. But for some the negative energy keeps them wanting more as the negative entities around them wants them to fail, so that they themselves can grow stronger while their victim's life slowly goes in a downward spiral. In some cases, their addictions make them so depressed they even take their own life, and it hinders their soul from achieving soul growth in this current incarnation they are in.
Love is a force that connects us to every strand of the universe, an unconditional state that characterizes human nature, a form of knowledge that is always there for us if only we can open ourselves to it ~ Emily H. Sell
Please pray for those that are susceptible to the lure of drugs, alcohol and all manner of addiction, as it is keeping them from fully connecting with God, their family and their life. Their lives could be so much greener on the other side, free from substances that alter their mind and lower the frequency of their energy vibration.
Love abides all and it heals all. It endures all things, but we must still be very mindful of those we surround ourselves with. If at all possible, it is best to separate yourself completely from such. In severe circumstances it can even save you, those you love and ultimately your soul, as once the Evil One is inside it's hard to get him out. It takes a lot of work, spiritual intervention and time, which many of us seem to have all too little of these days.
So, keeping the energy around you clear and positive can save you so much stress and time. The true message of this is that there are doors that can be opened that sometimes may be too hard hard to close and there are things we can stay away from, like drugs and alcohol, to help us achieve heaven on earth.

About The Author: Moon Goddess

Moon Goddess is a third generation empathic healer and seer. She started to give healing readings to people more than 20 years ago. She has always been interested and studied all things metaphysical from a young age. Being hypersensitive she can feel and see things before they happen. Utilizing the Tarot, and with the help of her Guides, she is a source of support for many people all over the world. After he passed over, her grandfather kept his promise and came back to say goodbye and gave her the most amazing experience. Moon knows there truly is a Heaven, and it is wonderful! Sharing her experience has helped many people after they have lost someone, or anyone experiencing some form of grief. Get a reading with Moon Goddess now at PsychicAccess.com.