You Don't Have To Be Perfect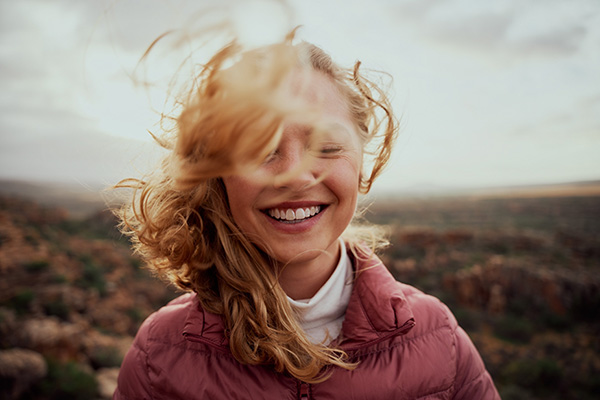 Whenever we are focused on a task at hand, whether it is career, business or personal, we tend to focus on our mistakes and worry about what we may be doing wrong. Will it meet expectations? Are we good enough? The loud voice of perfectionism in our ego mind is often saying, "You did not do it right, you did not do enough…you are not enough."
But constantly striving for perfection and beating ourselves up when we cannot meet those impossible expectations, sabotages the very thing we are trying to achieve. It impacts every part of our lives and also affects people around us, including our friends, coworkers, family and life partners.
Setting unrealistic standards for ourselves and others leaves us constantly feeling disappointed in ourselves and let down by others, over and over again. The perfectionism we are striving for becomes front and center in our in relationships, our careers, our health and our overall well-being. The result is anxiety, low self-esteem, fear of failure, depression, and broken relationships.
Failed perfectionism leads us to constantly measuring our worth against others, and vulnerable to the opinions, criticisms, and judgments of others.  Perfectionists are very concerned about what others will think or say.
Striving for perfection is also about a need for control, so that our lives and those we care about will work out perfectly as we had planned. But contrary to popular belief, perfectionism does not lead to lasting success and fulfillment.
Life isn't meant to be lived perfectly…but merely to be lived. Boldly, wildly, beautifully, uncertainly, imperfectly, magically lived ~ Mandy Hale
We do not need to be perfect to achieve an end goal we value or work towards fulfilling our dreams, whilst showing determination and persistence along the way. The truth is that the good things in our life only manifest if we are willing to release our obsession with perfection. Instead, we must simply never give up and continue to strive and work hard, until we see our vision come to life for our highest good.
The main problem with perfectionism is that when we lose our sense of self in the process. Then there is a tendency to become discouraged and we do not complete projects, because we feel our best is never going to be enough. Our mindset then becomes, "If don't apply for that job, I can't get rejected." Or, "If I don't go on that date, I cannot fail in another relationship." When we strive for perfection, we are handicapping ourselves.
Never let perfectionism steal the show or hold you back from living your best life. Shift that unrealistic focus and reframe that negative inner voice that wants everything to be exactly right, to happen immediately, and to always be perfect.
You are already doing the best you can with, what you know and what you have, right here and now. You can and will accomplish what is necessary to make your dreams come true. Give yourself some grace; some time and space to be open to what serves you.
I realized that I don't have to be perfect. All I have to do is show up and enjoy the messy, imperfect and beautiful journey of my life ~ Kerry Washington
Done well is much more attainable than attempting to be perfect. Be proud of yourself for showing up every day and doing your best. Trust yourself to bring your best to the table. Correct what you can and learn from your experiences.
Perfection is an illusion and highly subjective. Practice self-acceptance, patience, and self-compassion with each effort you make. Allow yourself to learn along the way to create an environment where can thrive, have inner peace, experience self-love, and celebrate your evolving spirit.

About The Author: Angelic Heights

Empathic, intuitive, psychic from a very young age, Angelic Heights (Gail) learned well the importance of using her gifts for the highest good. Marriage and a career in the paralegal field occupied her until her early 30's. Accurate, compassionate and direct, her focus now is entirely on enlightening, uplifting, inspiring and guiding those who seek her counsel. Get a reading right now with her at PsychicAccess.com