Mistakes Are Necessary For Spiritual Growth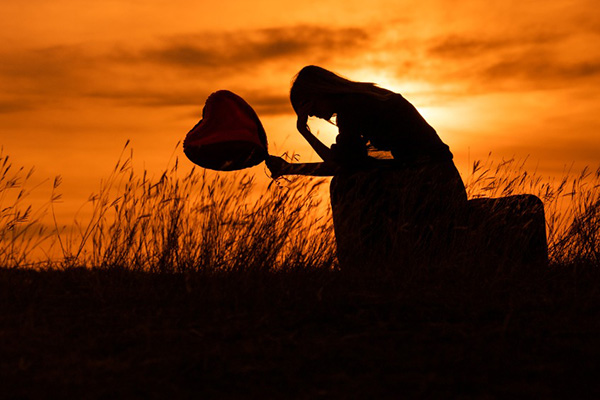 Have you ever felt like you made a wrong choice or bad decision that caused everything to fall apart or steered your life went in the wrong direction. Maybe you knew it was the wrong choice, but you did it anyway? Well, every mistake is an opportunity for growth. There are no mistakes in life, only lessons. Without mistakes, there is very little personal and spiritual growth.
Let's say you choose to date a guy with a bad reputation. Then, as your gut feeling had warned and your psychic advisor had predicted, he cheats on you, and ultimately dumps you for someone else. Your inner guidance told you it was not a good idea; spirit advised against it. Yet, still you chose to find out the truth the hard way, by experiencing it for yourself.
But then you still do not learn the lesson. You go and do it again. You take him back and trust that he has changed as he has promised. Then he does the same all over again. Do you continue to stay and have him hurt you and take advantage of you? If you do, you still have not learned the lesson.
So, what is the lesson here? Well, the first thing you would have to recognize is that the lesson is not about him. It is about you. It is about establishing your self-worth and building your self-esteem. It is about accepting the fact that you, like anyone else, deserve to be loved and to be happy. And it is about learning to trust your inner guidance and pay attention when spirit guides you.
I have worked with many clients over the years who find all kinds of excuses and justifications for staying in a bad relationship, a toxic workplace, or a dysfunctional family environment.
You need to have sufficient courage to make mistakes. Disappointment, defeat, and despair are the tools God uses to show us the way ~ Paulo Coelho
One of the most common reasons is the fact that they have children with the other person. The truth is, if you choose to leave an unhealthy environment, then you show strength and courage. You are teaching your children that this is not acceptable to live in this way. You show them what it means to respect yourself and claim your happiness and self-worth.
It does not matter what bad choice or unwise decision you have made in your life. What matters is that you have learned from it and became a better person for it.
Life is all about personal and spiritual growth. It is the reason we are here on earth to learn, grow, and evolve as spiritual beings in human form.
There are no mistakes in life, only lessons. There is no such thing as a negative experience, only opportunities to grow, learn and advance along the road of self-mastery ~ Robin Sharma
To achieve this aim, we need to be challenged from time to time. We need to experience setbacks and adversity. If life was always just easy and smooth sailing, it would not present us with the necessary lessons we came here to learn. And often it is not life that challenges us, but our own free will choices and decisions.
Luckily, we are never alone in all this. Our guides, angels and loved ones in spirit are always supporting us and patiently helping us in the right direction, even when we choose to ignore their guidance or disregard the warnings.

About The Author: Venus

Venus lives in Arizona and has helped clients with her arsenal of psychic gifts for over twenty years. She was blessed with Clairvoyance, Clairaudience, Clairsentience and Empathic gifts, and she is also a certified Life Coach and a Reiki practitioner. Departed loved ones will often enter a reading, either invited or they simply show up to pass along their messages. Messages also flow in from her direct communication to Spirit and Angels, providing the client with the answers they need to get them moving forward toward happiness, rewards, and success in their lives. In addition to being a psychic, life coach, and reiki practitioner, over the last ten years, she has also been a teacher and has led seminars to help others embrace their higher knowledge. If you'd like a compassionate psychic who can tune-in immediately and channel without tools, you'll want a reading with Venus at: PsychicAccess.com.