Learning To Truly Be With Yourself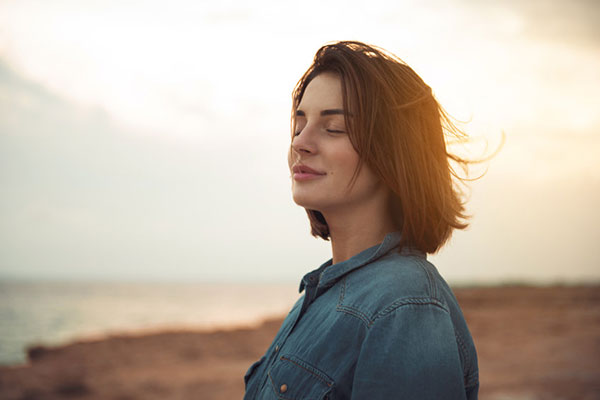 A fellow psychic encouraged me many years ago in a reading to be 'with myself' and not just 'by myself.' There was a difference she explained, as this was a process of getting to know our own true essence. But being yourself can be an uncomfortable pathway for introspection! It is a lot easier to distract yourself with work, entertainment, chores, socializing and all the other ways we tend to divert our attention away from looking within.
A wise client told me recently that it was during the recent pandemic lockdowns that her journey towards true self-love really began. My clients are often my most important teachers, as they prompt me at times to look deeper into a situation.
She had been going through intense periods of intense reminiscing, especially regarding relationships. Most of her flashbacks related to two significant past relationships which, after investing so much of herself, had not worked out.
One of her partners just didn't want to commit and was wrapped up in a materialistic obsession of striving to achieve business success. The other, whom she loved very much, left her for another woman.
Ironically, after years of loneliness and looking for ways to fill that void, this ex she whom she used to love so much, recently got back in touch with her. Apparently, he wants to be a part of her life again, once he´s finally sorted out his disastrous relationship with the woman he left her for.
But she now feels she has healed, forgiven him, and truly fallen in love with her own company, and therefore she wouldn't want him in her space too much, and that any future moments they do spend together will be on her terms.
She has nailed it when it comes to truly being 'with yourself,' instead of lonely ´by yourself.'
I find it wholesome to be alone the greater part of the time. To be in company, even with the best, is soon wearisome and dissipating. I love to be alone. I never found the companion that was so companionable as solitude ~ Henry David Thoreau
In my own experience, I have found that unless we are mixing with others with whom we truly resonate, even being in a crowd can be lonesome. One can even be excruciatingly lonely in a relationship.
I have heard some people complain that the recent lockdowns nearly 'drove them stir crazy,' while others say that it´s the best thing that has ever happened to them! They´ve been forced to be ´with themselves´ and subsequently come to know what their true values, needs and goals in life are.
Many have set new intentions for themselves over the past two years. Some of these goals include life-changing decisions to relocate, enroll for further education, take up a new hobby, change their career path, have children, or start a business.
"The isolation has given me myself back," says my client. "I discovered that my ´happy place´ is not what other people might consider happiness. I am no longer trying to impress anyone or find love in the wrong people. I got back on the right path to me."

About The Author: Shani

Shani is a qualified practitioner in Reiki, aromatherapy, reflexology, body spin, and animal telepathy who received psychic development training at the Arthur Findlay College of Psychic Research in England. A published writer, her articles and predictions have appeared in several respected magazines and on psychic websites, and she has read for many celebrities and even heads of state in Africa. Because of her empathy, people find it easy to connect with her. Every month, she attends a psychic circle and the information that comes through from Spirit never ceases to amaze everyone present. Though she was born in London, Shani has traveled the globe and has studied the art of African Mysticism, bringing her unique flavor to those seeking her incredible talents. What she has taken away from her many travels abroad, is that there is always a sort of longing clients have to be connected to the source of their being. Get a reading with Shani at PsychicAccess.com.