The Stages Of True Love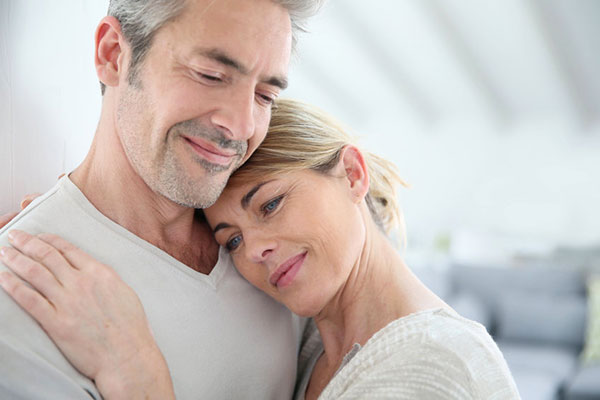 When we fall in love with a potential life partner, we need to understand the lessons and challenges it may bring. Couples grow further with each of these organic stages, and we can learn much about ourselves, as well as our beloved's life, needs, wants, wishes, goals, and desires.
Those who do not make it through the initial stages will not stay together  for very long, and if they do it may become a very toxic relationship situation. Meeting someone is only the first step of the journey. For lasting happiness and fulfillment, we must complete all the stages successfully.
The Matching Stage
Take a moment to feel each one of these checklist items and apply it honestly to your current relationship situation:
1: Attracted to what your eyes see.
2: Appearance, feeling comfortable with their way of dressing
3: Mannerisms, how they hold and present themselves.
4: Voice. Their voice sound has a comforting feeling.
5: Speech. The words they use resonate with your communication style.
6: Values. Does their values line up with yours in life?
7: Lifestyle. Does it blend with yours?
8: Obligations. Are they something you can accept?
9: Goals in life. Matching your goals is a must.
10. Past Experience, can you understand and let go of these.
True love doesn't happen right away; it's an ever-growing process. It develops after you've gone through many ups and downs, when you've suffered together, cried together, laughed together ~ Ricardo Montalban
Once you can check all these boxes, then you are ready to move forward to the next stage. Any one of these that is not checked can put your love and relationship future in jeopardy.
When you realize that bringing two people together and fusing two lives as one, these ten reasons are typically why it won't last. When we start investing ourselves to another, these are the things that will pop up and cause problems, that can bring arguments, and distance, and separation.
I always hear I can change them to be what I need in life, but without the core health of this first cycle, you are going to have constant problems along the way.
It is not your job to save someone or change someone. We are here to blend our lives and love the person that stands in front of you, just as they are.
The Stride Stage
Once you are sure you are on the same page and headed the same direction in life, you have to learn to walk together every day. You must pace yourself and find your stride as a couple.
You have learned to be independent of others and have grown used to only seeing life through your eyes. It's time to lift the veil and see through your partner's eyes also – but without losing yourself and your own identity in the process.
If you can manage this usefully, you will gain a feather in your cap, because you have learned a valuable lesson of love.
You're not looking for perfection in your partner. Perfection is all about the ego. With soulmate love, you know that true love is what happens when disappointment sets in – and you're willing to deal maturely with these disappointments ~ Karen Salmansohn
The Sharing Stage
Once you are comfortably synchronized and moving through life side-by-side, you begin to make memories together. You will continue to grow from these shared experiences. You will both take away your own thoughts and understanding and learning lessons from each experience, but will also share each other's successes, failures, joys and disappointments.
These memories stay with a couple. They can affect your feelings for each other and can derail or enhance love. You need to remember all your shared experiences are lessons that will define you, whether good or bad. They are intimately shared between you and your partner, which gives you the ability to comfort each other.
Whatever adversity, obstacles and setbacks you face together and can overcome as a team, will cement your future together.
The Devotion Stage
Ultimately couples who have been through a lot together, know each other intimately, and respect and honor each other enjoy the lasting success of true, devoted love. The devoted couple falls in love over and over again with each other. We don't find a soulmate love; we build a soulmate relationship.

About The Author: Krystal

Krystal's psychic talents with people and animals are as remarkable as her non-psychic adventures. Divinely gifted with multiple avenues for reading energy, she's hosted TV and radio psychic shows that quickly skyrocketed to #1. She has read for musical celebrities, provided lectures and is an Ordained Minister who has performed marriages and eulogies. She was also the first female race car driver, holding 4 titles, her accomplishments immortalized in a book! For over 4 decades, she has connected with her Guides, receiving visions and info from just the sound of a client's voice, and she's taught many devoted pupils to tap into and harness their own special gifts. From her dream home in Ohio on 200 acres that house a menagerie of animals, including mini-horses, Krystal can be found whittling walking sticks on her porch that tell a person's life story, and her readings will hone in on your unique life story, providing clarity on any concern. She brings balance, love, and healing, not to mention love and light to your life path. She has 12 natural spiritual gifts that require no tools to get the message across. Her guides offer detailed insights on all you need to know at the moment you enter her session. If you would like a reading with a psychic prodigy who's been reading since the age of 5, you can find Krystal at PsychicAccess.com.