The Truth About Manifesting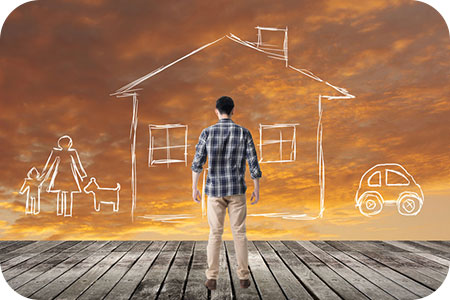 Spiritual seekers often ask, "Why am I struggling to manifest what I want? Why is it taking so long?" Many books and workshops on the Law of Attraction and the practice of manifesting, tend to give people the false belief that they can simply say something like, "I want a million dollars," and then it will show up in their bank account.
I have attended many of these manifesting workshops in my lifetime, and I have watched many webinars on the subject. Most of them have one thing in common: the people leading them are charging a fee and are certainly making money. But I have yet to see their students achieve the same!
Manifesting is tricky. You have to learn to allow, and to keep your thoughts, your free will and your ego out of it.  Manifesting is also guided by what you are meant to have, or the lessons that you are meant to learn from past lives, current or past karma, and even your desire to have it all 'right now.'
We have all had experiences of thinking of a person… and then suddenly you run into them, or receive a phone call, text or email from them. Is it just coincidence, or is it synchronicity, or did you actually manifest it? Take a moment to consider this.
I have learned that, yes, I can manifest the things that I wish to manifest, but only if it serves my highest good. If not, it does not matter what I do, it will never happen. Yes, Source is powerful and the Universe has unlimited abundance. However, each one of us has a path in this lifetime to follow, and when poor choices are made, and our ego and free will become involved, the path is shifted, along with the ability to allow those things into out lives that we would love to have.
When you are aligned with the truth of who you truly are, then you experience bliss ~ Vivian Amis
I am a firm believer in many of the popular manifesting techniques, including vision boards and positive self-talk. However saying, "I am a millionaire," is most likely not going to make you a millionaire. Typically, the reason for this is that the idea is so far removed from the truth of who you are and what you truly believe, that they are merely empty words.
The first vision board I created was over 20 years ago. It still hangs on my wall, as it is very relevant to my life each and every day. The slogan in big letters across the top of it reads, BEST YEAR EVER. I believe that each year can be my best year ever. So, having it on there, it is not stretching the extent of my truth. It is a simple belief, and therefore, for me, each year becomes better than the last.
And yes, there are ups and downs in my life, as there are in everyone's life. For example, an unexpected roof repair that empties a savings account. However, I am not repairing that roof and thinking, "You just emptied my bank account Universe, how could you do that?" I am thinking instead, 'Thank you Universe for allowing me to be able to pay for the roof repair and keeping the water, snow and other elements out of my home."
This is called 'shifting your thinking.' When you are grateful for the upheavals in your life and find a way to create a new thought process around it, you manifest something to replace it. The roof repair emptied my savings, however within a couple weeks I had several people contacting me to be trained in Reiki. No, it did not replace all that I had spent, however it put a significant safety net back in its place. And for that, I was truly grateful.
Gratitude brings more of the good, even in the hard times. When your focus is on, "Oh no, how am I going to survive," and not on, "I am grateful for everything I have in this moment," nothing will change.
When you have done your part it's time to release your work into the universe and let it do its part ~ Maria Erving
Think of what you wish to manifest in your life. Think of what is truly important. You can have a lot of money in the bank, but if you are feeling lost and alone in life, does it really matter? You can have a partner, however if you are simply keeping that person in your life because you don't want to be alone, are you not cheating yourself? If you are unhappy in a job and constantly in a state of anger and despair, no job application that you send out is going to change things. That negative energy is carried through to the person you send it to.
In order to manifest what you need, change your thinking and the way you look at every aspect of your life. If you want change – be the change. Be happy with who you are in this moment. Put yourself into a space of love and peace – no matter what is going on. Start within yourself, or nothing will change. The cycles will repeat and the 'stuck in the mud' aspect of your life will go on, and on.
I can help you shift your thinking, your self-expression, and remove some of the blocks that you hold within. However you have to be willing to let go of your ego and expectations of 'now' in order to shift your life into a state of allowing.

About The Author: Sheri

Sheri is an international psychic and angel reader who provides clear answers on finance, career, relationships, manifesting your dreams, and working-out the kinks of life. Since 2004, Sheri is the owner on an International Spiritual Healing Centre where she runs her Reiki practice - either working on clients or teaching them the levels of Usui Reiki. She utilizes her office space for readings that are conducted via mail, phone, chat or live. Since 2008, she's honed her gifts on various psychic service websites, where she's provided telephone, chat or email readings. She also works on a spiritual network for people who have suffered horrific loss, applying her own first-hand experiences with such tragedies. Sheri's work has been described as honest, compassionate and life-transforming and she would like to see all of her clients soar free to a higher level of spirituality and growth, and exponentially change the world to the best it can be. You can get a psychic reading from Sheri at PsychicAccess.com.