Spiritual Power And Spiritual Practice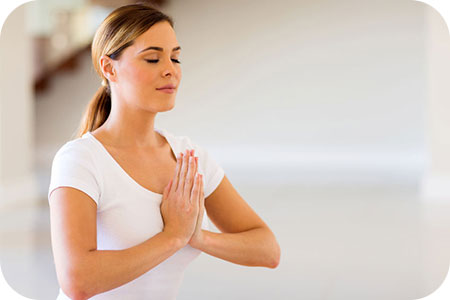 We are spiritual beings having a physical experience. This is important to remember when considering the nature of spiritual things. The root word for spirit is 'breath.' This means that every person that is breathing is equally spiritual.
Too often people think that there is a hierarchical system within spirituality; that some people are 'more spiritual' than others. This is simply not true. There may be individuals that have a more intentional spiritual practice, with more understanding, knowledge, or wisdom. However, this does not make them 'more spiritual.'
The nature and purpose of spiritual practice is also something that can be misunderstood. Whether it be prayer, meditation, invocations, or other sacraments, these practices are not just to get what we want. It can be a byproduct of authentic spiritual seeking and practice, but in nearly every tradition, true spiritual power is often summed up with three principles: Love, Joy, and Peace.
All spiritual practices are intended to lead us to tap into these three qualities. In the Judeo-Christian tradition, Love, Joy, and Peace are the first of many "fruits of the spirit." Authentic spiritual practice is meant to lead us to the experience of these three things.
Spiritual practice is to remind us that we do not get love from others. Love is an intrinsic force that can only be experienced through tapping into the infinite Source within. Joy is not something attained through events in our lives. Joy is something we bring to the events in our lives. And Peace is not something we get when our circumstances line up the way we want them. Peace is what we bring to our circumstances, so we are able to create the type of circumstances that are meaningful to our lives.
I feel that the essence of spiritual practice is your attitude toward others. When you have a pure, sincere motivation, then you have right attitude toward others based on kindness, compassion, love and respect ~ Dalai Lama
I am a promoter of spiritual practice and I don't believe that one spiritual practice is more valuable or authentic than another. Some can gain tremendous value from traditional religious adherence, while others find these qualities through meditation, mindfulness practices, affirmations, and so on. I have even met individuals that do not believe in anything beyond themselves, yet they are able to embody Love, Joy, and Peace in their daily affairs.
True spiritual power is recognizing what works for you. Finding the practice that increases your experience of the Love, Joy, and Peace within. These are qualities that are infinite and always available. Every spiritual teacher has told us that these are always available to us. Every spiritual student is still waiting for them to appear.

About The Author: Cosmic Coach

Cosmic Coach (James) has mastered many techniques in his psychic practice to connect with the unique heart center of each of his clients. He is a Reiki Master of many traditions, who is adept at crystal healing, card readings, and delivering detailed messages from Angels and Guides. A Christian Minister, a teacher and an Energy Guide, living in Michigan, James is always expanding the base of his knowledge to broaden his reach and serve as many clients as possible. To experience a unique reading personally designed for you, you can find Cosmic Coach at PsychicAccess.com.