Daily Archives:
May 25, 2022
Published
May 25, 2022
|
By
Monica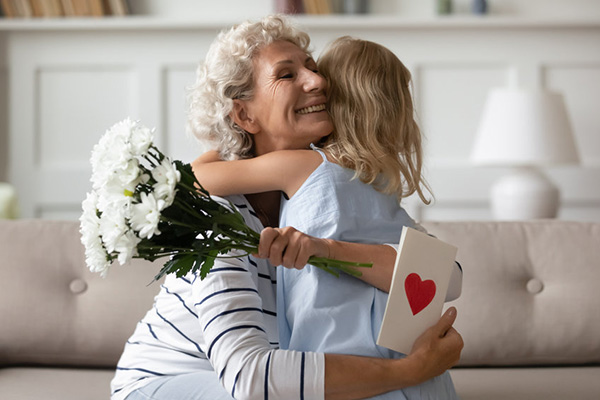 The time has come to recognize how far we have come and celebrate the sheer joy and privilege to be alive. Although Covid-19 is still around, and I personally know several people who are just now recovering from the illness, we are in a much better position now than a year or two ago. We have a lot to be grateful for as we start to work our way towards the future.
So, let's celebrate! While still taking appropriate precautions, it is wonderful to be able to go out again, eat in restaurants and shop inside stores. A feeling of lightness is everywhere these days, with people really appreciating the ability to get back to some semblance of normal.
I see people smiling and laughing again while they are out and about, doing their daily errands, meeting friends, and attending functions and events. It seems even strangers are friendlier and more open to positive conversation and a more optimistic outlook nowadays. What a welcome change!
It is particularly satisfying to focus on and reconnect in person with the people who are important in our lives and make us feel happy. This year Mother's Day was especially meaningful for many of us. It is always a beautiful opportunity to showcase the love for our mothers, both those who are still with us in this life, as well as those in spirit.
However, spirit impresses on me that honoring our mothers should happen more consistently than just one day per year. Each May, many of us resolve to show our love and respect all year through. So, how are we doing so far? Are we still honoring our mothers long after her special day is over?
A quick call, some surprise flowers, a little gift for 'no reason' are all lovely gestures that don't take a lot of time or money, but can mean the world to mom, or stepmom, grandma or other maternal role-models who have touched our lives.
Posted in

Conscious Creation, Healing, Life Design, Lifestyle, Manifesting, Self-Help, Spirituality
|
Tagged

attitudes, bereaved, charity, compassion, family, freedom, friends, goals, gratitude, grief, happiness, healing, hope, joy, kindness, laughter, life challenges, lifestyle, manifesting, mindset, motherhood, mourning, optimism, parents, patience, perseverance, personal achievement, personal growth, positive thinking, self-care, self-compassion, self-love, selflessness, spirit guidance, spirit messages, spiritual healing, spiritual insight, spiritual wisdom, success, support, the mother, visualization
|
Leave a comment