Daily Archives:
May 7, 2022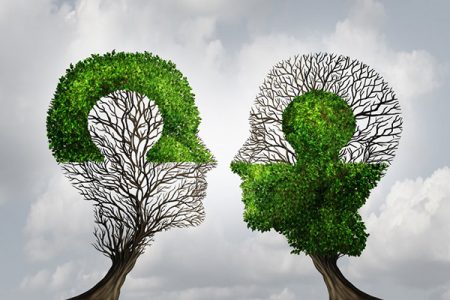 The one thing we all want in life is to really be seen and heard. We also have the right to our own opinion and to not be judged for the way we think or feel. When we become good communicators, our interactions with others become so much easier and more constructive.
A common reason why many relationships end is because a couple just don't seem to be able to communicate their thoughts and feelings clearly to each other. Yes, sometimes it really is that simple.
But expressing your intent clearly, so others understand without a doubt what is being said, is not easy when you feel the person you are trying to talk to is only 'half listening' to you.
When giving a psychic medium reading one of the biggest complaints about a relationship issue that I often hear is that my client's partner "never listens" to them. When they try to talk about important things, the other person changes the subject or remains distracted. They don't care enough about the other persons feelings to even discuss the topic.
Not only being able to communicate clearly but also being a good listener is the foundation for a healthy, fulfilling, and lasting relationship. When we really listen to what other people are saying, it shows respect and caring for the person or situation being discussed. When people feel they are heard, it encourages them to open up and share their feelings and opinions.
When you would like to have a heart-to-heart talk with someone, your facial expressions and posture say a lot before you even begin to speak. When you sit down to discuss any issue with your arms crossed, for example, it does not convey "I'm open to what you have to say." When you fidget or keep looking at your phone, it sends the message you can't wait to talk, or the phone is more important than the conversation. When you try to make eye contact it translates as caring enough to pay attention. When you are speaking to anyone, and they do the old eye roll that sends a clear direct message of how they feel.