Daily Archives:
May 14, 2022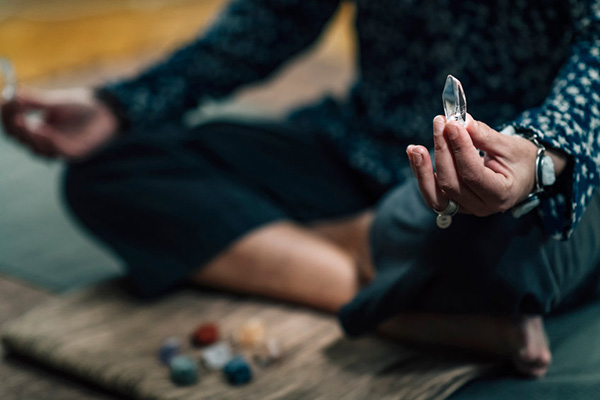 We all live with various amounts of stress in our daily life, and the last few years have been especially trying. But stress doesn't have to be overwhelming for the spiritually conscious person. Apart from meditation and similar spiritual practices, an especially powerful ally can also be found in the use of various types of crystals. Whether you choose to keep them in your pocket, wear them as jewelry, or use them in your energy work, there is a crystal for everyone based on your own needs and affinities.
Among the most popular stones for crystal therapy and relieving stress is quartz. It's easy to obtain and comes in different types. Clear quartz (what many people might think of when they visualize a crystal) offers clarity and vision when things seem muddled. Like a prism, it also brings out the hidden qualities of other crystals.
But quartz is also available in other colors to support us with life's many challenges, such as rose (pink) to settle turbulent emotions and find solace when broken-hearted, and smoky (grey) to bolster our courage.
Another popular clear stone is citrine. As its name suggests, it is orange or yellow in color. Carrying a citrine stone is like having a drop of sunlight in your pocket; it wards off the gloom on even the worst 'rainy,' stressful day.
Blue agate (available in different shades) is useful when clearing up stress related to miscommunication. It is a recommended to keep one at the office or take it with you to school.
Almost as popular as quartz, amethyst (opaque purple) is a go-to if you tend to suffer from nervousness, anxiety, or panic attacks. It can be used while reciting mantras to invoke deeper serenity and calm.