What Were You Thinking!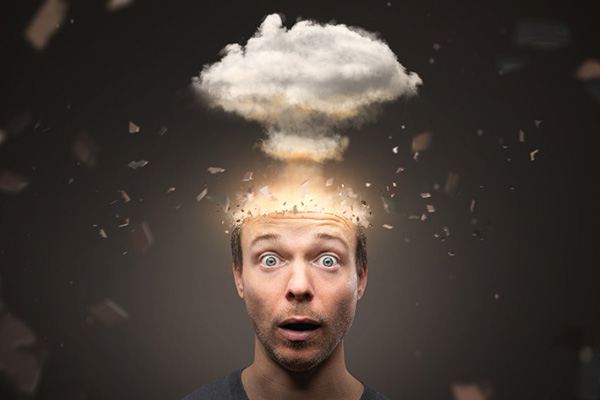 Looking back on your life, I'm sure you, like myself, have often questioned certain people you hung out with and wondered why you wasted so much time dating or hanging out with them; or you wonder why you told that certain person something very private, which later came back to bite you, because you discovered that your confidante was a back-stabber. They key after you learn such a life lesson, is not to repeat it. Fool me once, shame on you; fool me twice, shame on me.
The good news is that there is enlightenment to be had and reaped from ill decisions made in the past. You don't have to keep rehashing it over and over in your head; you can say: "What was I thinking?" Be glad you have learned from it, because now you are free from to move forward.
So many people are not shifting forward, because they keep tripping up over bad choices from the past. For example, they may feel that they cannot date a certain type of person, because they had a bad experience dating someone like that in the past and now they don't want to give love a chance. I believe love always hurts one way or another – whether it's a healthy relationship or a bad romance. It's all about learning how much of yourself to give.
I have heard so many say, "I wish I had the self-esteem I have now back then. I was young and I had the body, and I was in better shape." Don't have regrets. Be thankful you finally learned to love yourself enough to not worry about what you do, or don't have now.
Enlightenment and self-knowledge comes with age, but some never pick up on what life lessons had been laid down for them. They keep repeating the same mistakes, and hence have to come back and do it all over in another lifetime.
Insanity is doing the same thing over and over again and expecting different results ~ Albert Einstein
They key is to be happy right where you are at right now, and to keep trying. We must also instill in our children how important it is to love yourself, and to never give of yourself 100% until you know for sure that person loves you just as much in return. Often it takes much more than a ring on the finger to trust your partner fully. It is best to spend a great deal of time with the person to really see the good and bad and really ask yourself if you feel you can deal with them.
Sometimes, yes, our hearts get in the way, but in order to fully live you must learn to train yourself to keep from disillusionment. It's not easy, and no matter how much learning your soul may have reaped, there is always more learning and pain to go through to get stronger and stronger.
The key is to not let the learning destroy parts of your heart and soul. You want to be able to let your light shine, but with the white light of protection of God to help you move with caution and discernment in life. I have had to say, "No thank you", when asked, "Hey, why don't you come over and join me", or "Let's go out over to that person's house". I have said no so many times and later learned there was a reason why I said no. I was intuitively picking up on negative energy and didn't want any part of it.
So, when I go back and sometimes revisit poor decisions I had made, I quickly thank myself for having gone through that, as it helped my 'psychic antennae' to become that much stronger, to pick up things that I couldn't when I was younger. The prior learning helped me to make the proper decision at the time.
The greatest glory in living lies not in never falling, but in rising every time we fall ~ Nelson Mandela
Once you arrive and are more aware, you will have lots more energy and will refuse to waste any more time on things and people that weigh you down and have nothing to do with helping your soul evolve, as that is what life is about – soul growth.
It's hard to keep external chaos out of your life in today's world, but if you consciously work at deflecting it you will increasingly make better decisions day by day, and you will learn to avoid the pit falls as they pop up. These toxic energy 'pops ups' come in many ways, shapes and forms, keeping us from the Light and Love. So, as you go through your day, try and remember that every decision you make will have a ripple effect for your tomorrow.

About The Author: Moon Goddess

Moon Goddess is a third generation empathic healer and seer. She started to give healing readings to people more than 20 years ago. She has always been interested and studied all things metaphysical from a young age. Being hypersensitive she can feel and see things before they happen. Utilizing the Tarot, and with the help of her Guides, she is a source of support for many people all over the world. After he passed over, her grandfather kept his promise and came back to say goodbye and gave her the most amazing experience. Moon knows there truly is a Heaven, and it is wonderful! Sharing her experience has helped many people after they have lost someone, or anyone experiencing some form of grief. Get a reading with Moon Goddess now at PsychicAccess.com.