Conscious Living In A Fear-Based Culture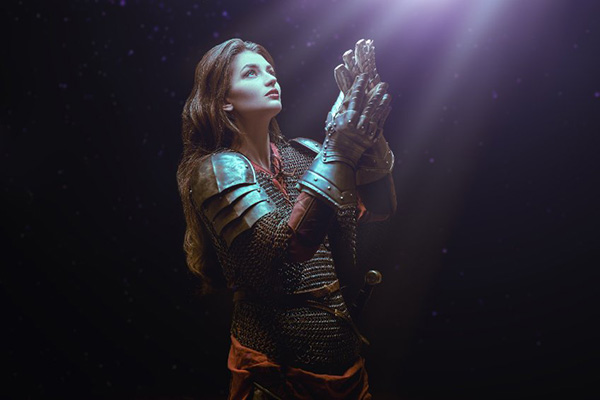 There are five basic emotions: fear, anger, grief, love and joy; in this order, because this is the order in which most humans experience these emotions.
I am sure you know many people who are fear-based. Perhaps you are fear-based yourself? Fear-based people have allowed our culture to blackmail them into believing that they must live up to certain standards to be acceptable.
For example, many people are dealing with this uncertain economy through the lens of "Oh, we must maintain the status quo, no matter what!"
Try to see this imagined burden for what it is: a mirage, not to mention an energy leak. This mirage stems from the fear that we won't be able to keep up appearances; in other words not be able to afford the items that our fear-based culture with its lack consciousness and scarcity mentality decrees makes us acceptable to the status quo.
In fact, we could all do just as well with much less, and feel good about ourselves and our efforts; maybe even better because there would be more integrity in our energy, because we would be living in truth!
There are countless other ways our culture perpetuates this hoax. Think about it. I am sure you can think of many more examples. One way to break the chain of this mindless brainwashing is to realize it is really none of our business what others think of us, and vice versa.
Now, think of a squirrel. A squirrel just goes about his business of doing what squirrels do. If he stumbles upon a big, fat, juicy acorn, that is good. But if he doesn't, he continues to go about his business just the same, and either way life is good, whether his fare is meager, robust or in-between. And, he isn't concerned about what the other squirrels think about him either way.
Thousands upon thousands are yearly brought into a state of real poverty by their great anxiety not to be thought of as poor – Robert Mallett
The moral of this story is: don't allow the opinions of others to affect how you feel about yourself. Only you can determine your worth, and no matter your circumstances you are imminently worthy. Focus your time and energy instead on your daily spiritual practice and find courageous ways to help make our world a more fearless place to be.

About The Author: Mountain Sage

For thirty-six years, Mountain Sage has been providing her much sought after insight, coaching and spiritual counseling to clients locally, as well as internationally. Many other psychics, spiritual counselors and healers, professionals, celebrities, and individuals of all backgrounds, have relied on her gifts to find their way through muddled times. Mountain Sage is the student of an exalted Gurugi in Bombay, and Shaman of the Fireheart Sweat Lodge in Santa Fe, New Mexico. Her extensive training includes Oracle, Healing, Universal Laws & Principles, the Sacred Circle and Psychic Shielding. She specializes in Ascended Masters, Altars, and Minerals. She holds the great honor of Oracle Carrier by her tribe due to her outstanding psychic ability, passion for the psychic realm, integrity and sacred work. She blends mystical understanding with practical application, and her art is connecting with the Divine. Get a psychic reading with Mountain Sage at PsychicAccess.com.