True Love Requires Action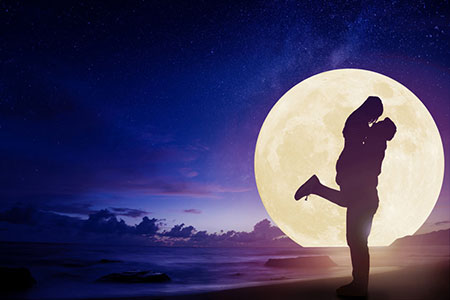 My spirit guides have been pointing out as imperative for me to both address and bring to awareness a common theme that I have been noticing in my readings lately. It concerns love, romance and the Law of Attraction, and the importance of taking action when we are on a path towards manifesting a desired relationship.
For example, X wants a relationship with Y. They've been talking frequently over several months and have also been on several dates. They really seem to be hitting it off! However, rather than talking directly to Y about how she feels, X calls me for guidance.
But typically the angelic guides will return the responsibility to X in such a reading. Archangel Gabrielle, the Archangel of Communication, will come forward and gently nudge her towards taking personal responsibility by taking action. She will most likely be encouraged to communicate directly with Y herself, and to tell him how she feels about him.
Meanwhile, here I am, caught in the middle. I totally understand the logic of calling a psychic to 'get a feel' for what's energetically going on with the other person, because it is usually scary to be vulnerable, put yourself out there, and have the courage to take that first step in moving a relationship forward.
But I also know that spiritual guidance can only take us so far in life. We also have to take  action ourselves and accept personal responsibility for manifesting our desires.
So, my advice from both a spiritual realm and physical world perspective is to never underestimate the power of the mundane! Having a simple and honest conversation to voice your feelings, opinions or concerns can sometimes be the most powerful way to create and attract what you desire in your life.
You cannot score a goal when you are sitting on the bench. To do so, you have to dress up and enter the game ~ Israelmore Ayivor
If you, or your love interest, is unwilling to have an honest and open conversation early in your relationship, how will you deal with the very necessary and heartfelt conversations that will most likely be necessary later?
So, take a deep breath, say a little prayer or affirmation, and take that first step. Yes, it is scary, but once you do, you will know where you stand. And should it not work out this time, you will at least be wiser and feel more empowered the next time around.

About The Author: Megan

Megan was born with wide open gifts, experiencing dreams and premonitions at a very early age. She has had 30 years of daily tutelage from Guides, Archangels, Ascended Masters, and the Ashtar Command. Since 1993, Megan has been providing honest and compassionate readings and healings, starting with friends and family, then transitioning to a professional practice, in 2006. She's certified in various psychic and healing methods, including Reiki, Angel Work, and specializing in relationship readings, giving detailed info on how long a relationship will last, whether the partner is honest, and what their intentions are going forward. Megan has accurately read for clients around the world. She is very proud and grateful for her client loyalty and has a long list of devoted clients who have worked with her for years, many since the inception of her practice. To get a life-changing psychic reading with Megan reach out to her today at PsychicAccess.com


This site uses Akismet to reduce spam. Learn how your comment data is processed.