Let Us Not Wait Until It's Too Late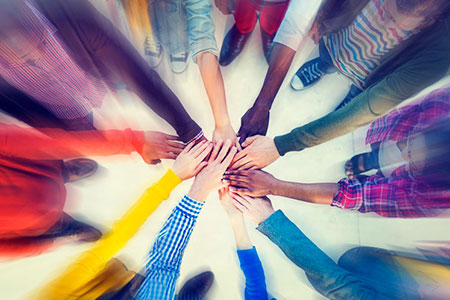 In a deep meditative state, I was contemplating how people are doing things differently because of the current state of affairs with the Covid-19 pandemic. Most are being highly cautious to prevent the spread of the new coronavirus. They are wearing masks, staying at home and doing various things to bolster their well-being and immunity.
The response is typically similar when there is a diagnosis of a serious illness, such diabetes, heart disease or cancer. The afflicted person often immediately makes changes to their lifestyle, for example changing their diet and eating healthier foods.
When there is a war, or a crime wave, or a terrorist attack, people become more vigilant and practice better safety precautions, while having a greater awareness of their surroundings, also known as situational awareness.
I was reading for somebody recently, who lives in a condo community. She described how none of her neighbors ever spoke to her, although she went out of her way to always be friendly and talk to others. Apparently, they were often very short with her.
But then many of the residents became victims to criminal activity, such as delivered packages stolen from their door. Suddenly, she noticed, more of her neighbors started to talk to each other, and more of them wanted to be friendly with her. In fact, they even started to meet in the park, to talk and discuss the safety of their shared living community.
Waiting was a sin against both the time that was still to come and the moments one was currently disregarding ~ Neil Gaiman
The are many ways we can protect ourselves on many levels – mind, body and soul. However, doing absolutely nothing is never wise. Waiting until your home has been robbed, is not wise. Waiting until you get diabetes or heart disease, and then finally deciding to quit the junk food, is not wise. Wisdom is being proactive. If we take the pains to do what is right, we are guaranteed a better tomorrow.
Spirit shows me that if everyone just made an effort to get along more of the time, and we were all more proactive about our health and safety, with more responsibility, caution and discernment, the world we live in will be a much better place. However we are all sinners, prone to misguided behavior and moments of weakness, and evil is sadly everywhere. Some commit such heinous acts and atrocities, that other people suffer. It creates a negative domino effect in all directions.
Spirit encourages us to be kind and communicate with our neighbors, and to always show compassion and empathy towards to each other – not only when tragedy strikes, or when there are criminals or disease among us. It's also good to come together and to pray about it, and to do groups visualizations for love, peace and healing.
While waiting for a Moses to lead us into the promised land, we have forgotten how to walk ~ Wendell Johnson
Tomorrow is not guaranteed. Moment by moment is all we can be sure of. It's important to live in the present, but also to be very aware and proactive. Being more mindful about certain things, like your health and safety, and the well-being of your neighbor, is spiritually responsible and mature. Being proactive is one of the keys to spiritually growing and evolving the soul. Sadly, it takes some longer than others to learn this, because of the ego. Once we tame the ego, we can start to connect with our higher self, and with the hearts of others, before it's too late.

About The Author: Moon Goddess

Moon Goddess is a third generation empathic healer and seer. She started to give healing readings to people more than 20 years ago. She has always been interested and studied all things metaphysical from a young age. Being hypersensitive she can feel and see things before they happen. Utilizing the Tarot, and with the help of her Guides, she is a source of support for many people all over the world. After he passed over, her grandfather kept his promise and came back to say goodbye and gave her the most amazing experience. Moon knows there truly is a Heaven, and it is wonderful! Sharing her experience has helped many people after they have lost someone, or anyone experiencing some form of grief. Get a reading with Moon Goddess now at PsychicAccess.com.


This site uses Akismet to reduce spam. Learn how your comment data is processed.