Prophetic Dreams – A Heads Up From Your Angels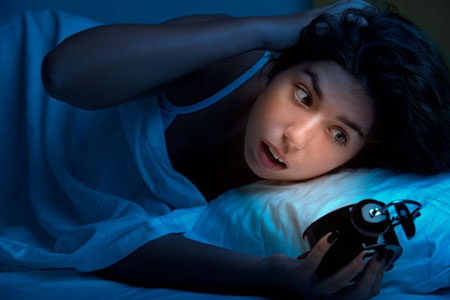 Many of us experience prophetic or psychic dreams, often without even knowing it. What is a prophetic dream? Well, let me share a few prophetic dreams loved ones have shared with me recently.
I had a dream for example, that a family member would rummage through another family member's basement, looking for items to take without their permission. In my dream I saw myself receiving repeated text alerts urging me to go over there and see for myself what this person was up to. So, I actually got up and went over there, only to discover that the family member in question was indeed there, busy removing several items from the basement!
I also had a dream that there were thieves coming in through my window, only to wake up and find that my neighbors had in fact been robbed during the night. I also had a package stolen from my porch recently, and a security camera nearby captured the person stealing it.
I dreamt of a my grandmother. I was visiting with her and we were in her bedroom, where we had spent a lot of time having chats throughout my teens. Currently on my music playlist there is a song about how our relatives are still with us in everything we do, and live on in our hearts. Lately, whenever I get to that song, it always freezes right on that song – the phone just pauses on its own!
Dreams are today's answers to tomorrow's questions ~ Edgar Cayce
I know that this is my grandma giving me the heads up on things going on in my life. The timing of everything is a sign she is the angel giving me these dreams to warn me, give insight and share knowledge that is useful and helpful in all areas of my life.
A loved one also had a dream recently about having this shield of protection around them whenever they are around a certain person who is very toxic. This happened right around the time we had to be around this person again, who has a reputation for sudden outbursts of anger and is very highly charged. I consider this individual to be an energy vampire.
Also, I've had many other dreams of this person and their anger, usually around the Full Moon. This is especially interesting, as the Full Moon is known to trigger those who are emotionally or mentally unstable.
Pay attention to your dreams — God's angels often speak directly to our hearts when we are asleep ~ Eileen Elias Freeman
I had another dream of two individuals from my past. I haven't thought of them in over 15 years! Soon after, both of them showed up in the media. One of them showed up in the news after being arrested for something. The other had announced their divorce.
I do believe that our angels, guides, ancestors, will give us the heads up in the astral realm during the dream state. This happens especially if we ask them to come in and share with us information. When they receive the invite, they certainly will helps us if we are willing to be open-minded and mindful to pay attention. The experts say we dream every night. And sometimes we do dream the future. When was the last time you paid close attention to your dreams?

About The Author: Moon Goddess

Moon Goddess is a third generation empathic healer and seer. She started to give healing readings to people more than 20 years ago. She has always been interested and studied all things metaphysical from a young age. Being hypersensitive she can feel and see things before they happen. Utilizing the Tarot, and with the help of her Guides, she is a source of support for many people all over the world. After he passed over, her grandfather kept his promise and came back to say goodbye and gave her the most amazing experience. Moon knows there truly is a Heaven, and it is wonderful! Sharing her experience has helped many people after they have lost someone, or anyone experiencing some form of grief. Get a reading with Moon Goddess now at PsychicAccess.com.


This site uses Akismet to reduce spam. Learn how your comment data is processed.