Showing Up When Spirit Calls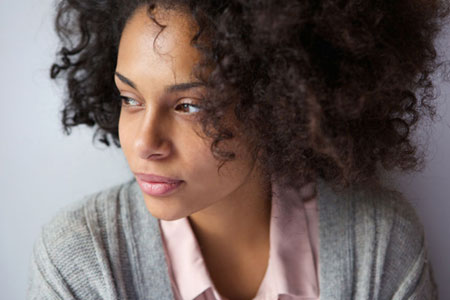 Many years ago, while working in a clinical practice, I was called to lead a group of women who were survivors of domestic abuse. At that time, my role within the organization was strictly administrative. I had no clinical experience and quite frankly had serious misgivings about how well these women would be served through our agency's poorly-funded, piecemeal program with severe limitations.
As we were on the verge of losing our contract altogether, the executive director burst into my office one morning and announced that I would be the interim director of the domestic violence program, in order to save the contract. I sat motionless, with a look of deep concern on my face.
Before I could respond verbally, my executive director began reviewing a county contract that outlined the qualifications of the new program director. As she flipped through the pages of the lengthy contract, my hope was that somewhere in bold writing there might be a job description that required a clinical background in Psychology or Social Work, but this was not the case.
I recall that same day reaching out to my dear friend and confidant, a fellow psychic and spiritual counselor who always helped me find clarity, especially when I felt completely lost in a situation. While my friend's words were comforting and reassuring, she also shocked me out of my comfort zone. I wanted to hear from her an easy way to get out of my new job assignment, but she announced that I had a calling to help a group of women whose lives desperately needed to be changed.
You cannot swim for new horizons until you have courage to lose sight of the shore ~ William Faulkner
Taken aback, I protested that the women needed a psychiatric and clinical intervention, and not help from a mere administrator engulfed in tedious contract negotiations. My friend threw the ball right back in my court and reminded me of the times I had helped others in great need with spiritual counseling.
Before I realized it, my friend taught me a valuable lesson about work and service to others. All work is spiritual and each of us will have a calling at some point in our lives that we don't always anticipate. Some of us will be as reluctant as I was about answering that calling, while some will embrace the opportunity with faith and courage. Several days into my new role director of the domestic violence program, I relinquished all concerns and fears to Spirit. I asked for guidance from above, and it came in multiple ways.
My first client was a woman who had a dream of establishing her own daycare center. My second client was a woman who wanted to become an airline pilot. I soon learned that each of the women served by this program had dreams as tall as the sky, and each had challenges that seemed to tower over those dreams.
In very little time, I took the lead from Spirit by listening to the inner voice that speaks to each of us. I found a great mental health counselor to help the women heal at the psychological level, while I donned a guidance hat at the spiritual level.
During each of our sessions, we discussed meditation, stress management, how to listen the voice within, taking the best care of the body temple, and how to dream constructively. We also talked about their goals of becoming business owners, pilots, educators, and whatever the women envisioned for themselves. We created treasure maps, using magazine clippings, and developed practical roadmaps towards these goals, that included education, further training and other resources that would help bring these wishes to fruition. We ensured that each woman had the support she needed, including feeling safe at home.
To be human is to be 'heart led' and valiantly vulnerable; lion-hearted and confident in what can be offered to you and what you can give in return ~ Christine Evangelo
Within only a few months, positive change was apparent with each of the participants. The daycare hopeful soon joyfully announced that she found a rental property large enough to house the daycare center she dreamt about. She received a government contract that in addition to her fees provided free early childhood education supplies, as well as meals. She soon was able to provide childcare to women making the transition from welfare to work – the very goal of our program with the vulnerable population of survivors of domestic abuse. And even more profound, she was helping to guide others across the bridge that she had recently journeyed.
Each of the women in our program enjoyed similar successes. When the group took their morning walk down the long corridor from their program office to our administrative suite, for a coffee break, others remarked on how empowered they appeared to be. This was a huge compliment in wake of how forlorn this same group seemed only a few months prior!
The spiritual lessons learned from my experience with this small group of dreamers were multifaceted, and a testament to the resiliency of the human spirit to bounce back from distress and tragedy. But even more profound for me was the personal lesson of showing up when Spirit calls, as each of us has a duty greater than ourselves to help others move their life forward. In answering the call to service, we can impact others, as well as experience our own transformation.

About The Author: Shawna

Shawna lives in the American Southwest and is a third generation Spiritualist and Clairvoyant. She recognized her own gifts at a young age, fully embracing her calling as a Clairvoyant, Medium, Spiritual Astrologer, Tarot Reader, Aura Reader, Water Reader, and Healer, training under the tutelage of some truly gifted mentors. Shawna utilizes her natural psychic gifts to help individuals navigate through personal challenges and discover the higher manifestations of their life paths. She's provided positive, spiritually responsible, and ethical readings in-person, over the phone, and online, and has read for clients in Los Angeles--at psychic fairs--and at the Crystal Gaze Spiritual Center, in Lakeland, FL. She is also a trained practitioner in Clinical Herbalism (University of New Mexico), Ayurveda Medicine (San Diego College of Ayurveda), and Reiki. Shawna has channeled messages for political leaders, celebrities, and has accurately predicted the outcome of national campaigns, as well as a big career opportunity for a talented actor that resulted in a Tony Award! If you'd like an enlightening and empowering, full-spectrum of guidance, you can find Shawna at PsychicAccess.com.