Archive for December, 2010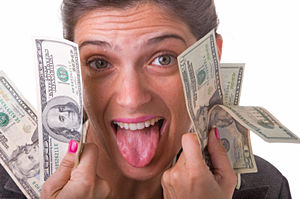 My husband and I sometimes go to Nevada to play cards and the slot machines, just to get away from the have-to-do's for a few hours.
Recently I started handing out business cards for my psychic reading services to some of the dealers and regulars I was getting to know.
Of course, I got teased at the table I was sitting at. I kept telling them that it doesn't work that way. I mean, once in a while I can tell you which color the next card will be, or I know when the dealer will go bust, but I can't read minds. When I win at cards it's because I pay attention to the other players and their body language. With Black Jack, it's all random and you only need to know statistics. However, my guides will let me know if it's time to go home, or not to go at all. Read the rest of this entry »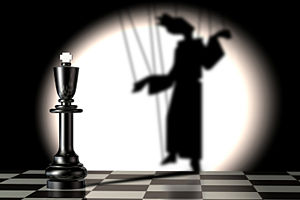 There is only one way to judge the quality of any psychic reading. The moment you finish your conversation with the reader, you should feel ready to make a choice, prepare for a decision… or at least take some sort of action. You should also have a basic idea or plan outlined for the way forward.
A good psychic reading will leave you feeling inspired, informed, enlightened and ready to take a step forward in your life, for better or worse. But, sadly, this is not always what people want from their psychic readings.
Do you believe that your life path is entirely pre-destined? Some people do. They prefer to see themselves as helpless puppets on a string, hanging around, while fate takes its course. For them the future is firmly carved in stone. Their destiny is pre-determined and their life path non-negotiable. The writing is on the wall. Period.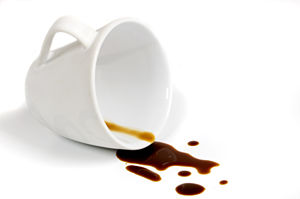 Our attitudes, and the way we conduct ourselves in our day-to-day dealings with others, really does dictate how the outcome of our day will be.
We speak often about Karma; saying things like "what goes around comes around". You know what I mean? Well, a friend shared a little story with me today, which I would now like to share with you.
One day a man sat down at the breakfast table with his family. His little daughter of six years spilled coffee, which also ended up on his clean white shirt. He immediately yelled at this daughter for being so clumsy, and then he yelled at his wife for putting the mug too close to the end of the table. Read the rest of this entry »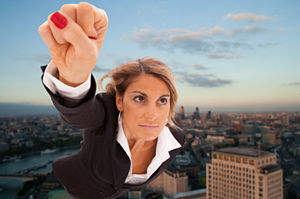 When life hands a bag of 'fertilizer' to a woman of substance, instead of wasting her time and energy feeling sorry, she boldly asks for yet another one, because she is planting a metaphorical garden.
When love breaks the heart of a woman of substance she uses the pain to fuel the fire of hope in her soul, because somewhere out there still exists the love of her life.
When the dirt of mistakes piles up around a woman of substance she pushes up through the weight of the soil for, just like a seed in the ground, the struggle to reach the light gives her life. Read the rest of this entry »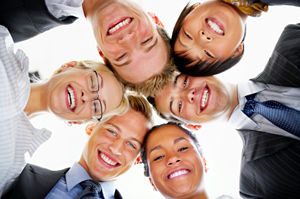 We live in a strange world where we place so much importance on who we know, what we wear, what we drive and (as silly as it sounds) our appearance.
Instead, we all should be placing more value and importance on how we treat one another, and not be so judgmental. Not to mention all the distractions created by technology. It is very hard for anyone to be truly Christ-centered in today's mad world.
Living in a holy way, like the Saints, is almost completely out of reach these days. The Saints got it right first time around, and they are an example of how to live a selfless, God fearing and a 'do unto others' kind of way.
We will ultimately be held accountable for every thought, word, action and deed. I think it is very egotistic to think that all that is needed is one time around and then 'ta-da', you get granted entry into Heaven. Just for going to church and believing? Never! Doesn't work like that. Think again. Read the rest of this entry »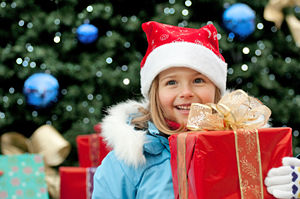 I was at the gym the other day, working out and really feeling sore. It was about to rain and I just felt so uncomfortable and miserable.
As I lay back into this machine and about to kick my legs out, I saw this girl who was limping over to another machine across from me. She was struggling and you could tell she was suffering. I thought to myself I should not be feeling so negative about my own situation, as it was only a little joint pain. The girl obviously was suffering much worse.
I see this kind of scenario all the time in life. If I ever feel like I just can't make that final cable bill payment this month and will have to wait until I can afford it, I try not to feel deprived. Instead I remember the needy and how much those less fortunate have to do without.
I also decided I am going to donate a pound of canned goods or a bag of food to the needy in exchange for every pound of weight I lose. I'm going to give back. It's a win-win situation. Read the rest of this entry »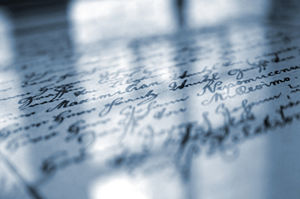 Growing up in a psychic family, I was constantly among adults who were seeing ghosts and reading people's eyes. But I always wanted to be different than the other psychics in my family.
I guess that is one of the reasons why I began reading ordinary playing cards, instead of the Tarot. But I wanted to experiment even further, and in time I also discovered that I could open up the flood gates with automatic hand writing.
I have to be very careful, because when you use automatic writing it can be like opening a can of worms. Each time I do this I make sure beforehand that my mind is calm and clear. I also see to it that I have lots of blank paper, because you can use a lot of paper in one session.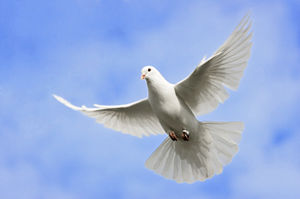 Even as a small child I questioned spirituality and the various beliefs of people.
Sadly, my questions were met with disdain and disapproval.
Eventually you just stop asking out loud. The questions kept rattling around in my brain, but I learned quickly to just not ask at all.
I failed to understand why no one, who was with me inside the bubble that I grew up in, ever considered for one moment that there may be more to the truth than what we were told? As hard as I tried to connect with that information, I just couldn't. It led me to believe that there was something wrong with me.
Yes, saying "there must be more" is indeed a simplistic statement, and of course there is much more to it. I also mean no disrespect to anyone's belief system or religion. I am simply sharing my thoughts as they were then, and as they are now. It is really about whatever truth we connect to and gives us peace. And even those who seem to have found that 'peace' still question from time to time. Read the rest of this entry »