Posts Tagged 'pre-destination'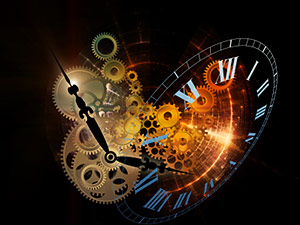 Delay is sometimes more important than we realize. We often berate ourselves for not doing something on time, perhaps it's not going to visit someone, or not picking up the telephone to make a call to someone who might feel better just knowing that we care, but there are always reasons for delays.
Very often we can't see it, but there's a plan at work in our lives and the lives of every individual on this planet. When we try to force things to happen, they often don't do the good that we anticipated they would. This is because there is a perfect time for everything, and in our eagerness to think that we're important we can ignore subtle clues that the universe is giving us. Think back on your life. Very often, when you have kept postponing doing something, or something hasn't happened in what you might have considered to be the 'right' time, it has worked out perfectly anyway! In fact, probably more perfectly than you could have imagined. Read the rest of this entry »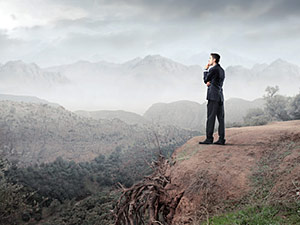 One of my favorite quotes is an old Jewish Proverb: "I ask not for lighter burdens, but for broader shoulders."
I discovered this axiom years ago when reading quotes from major religions, and when I remember to keep it in the forefront of my mind and imagination, it works wonders on my perspective about what I find myself dealing with in everyday life.
We have the power to be in the middle of our lives rather than at the mercy of our lives, and the foundation of that power is perspective.
For example, the above proverb is all about perspective and personal power. Struggle is a fact of life. Challenges will always present themselves to us no matter what social position, education, or gifts we have. We can ask our higher power to help us have lighter burdens, or we can ask for the capacity to cope with what life brings (broader shoulders). And, the ironic thing is that asking for broader shoulders can actually change our perception of our burdens, making them seem lighter, and thus, changing our perspective. Read the rest of this entry »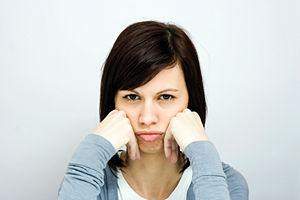 We all have desires in life, and it's natural to want happy outcomes and perfect endings to the stories in the book of our lives. But what happens when we have that, "I just know it's going to work out" feeling, and then a psychic reading comes along and bursts our bubble?
Sometimes, when a person consults a psychic, they are sure that their ex-lover is going to come back, or that they are going to get that perfect job. They are looking for confirmation from the psychic that their own intuitions are accurate and everything is going to work out in an ideal way. But then, when the psychic foresees pitfalls and problems, the person can become discouraged, or even angry. This is when many claim that the psychic was not accurate, or could not connect to their situation. And this is also when some psychics tend to smile sweetly at their client and begin to sugar coat the reading. Both of these reactions however, are completely unwarranted. Read the rest of this entry »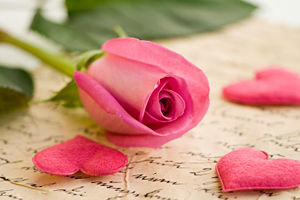 Destiny is often misconstrued as an unalterable outcome. Sometimes people will say, "It's my destiny. I can't change it." I believe that each of us create our own destiny by the choices we make.
I'd like to share an example from my life. Some months ago I noticed that my verbal communications with a specific person seemed to be deteriorating. I hired her to do some very important work for me. The nature of her work requires not only expertise, but also interest in the situation and the motivation to go the extra mile.
When she took me on as a client she believed me, and she believed in me. But I saw in time that her faith had shifted. I respect and admire her, so what she thinks of me matters. Read the rest of this entry »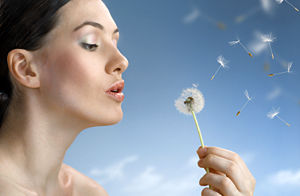 You are the only thinker in your universe, and what you think will be demonstrated in your life experiences. Many of us scoff at such a notion, thinking that it is a lot of "hocus pocus." But if we really take an account of our lives, we will see that life produced just what we were thinking about at the time.
This is true for the people around us as well. Many of us know someone who complains that they cannot get ahead in their finances, and they never do. You are most likely also familiar with someone who complains of being sick all the time, and that person surely gets every new illness that comes down the pike.
Just tune into what others are saying around you, and then look at the fruitage in their lives. No person can rise above their most deep-seeded thoughts, and confessions of such. Think of it in these terms: your life is like a sacred garden, and what you think, believe and speak are like the seeds you plant in that garden. Read the rest of this entry »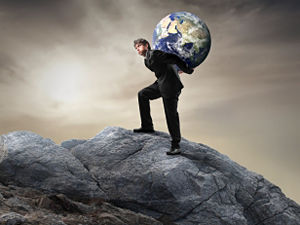 It is not true that we must live a challenging, tormented life to learn certain spiritual "lessons". Believing that we are here to "learn" is merely a justification that some folks offer to make sense of the bad things that sometimes happen to good people.
The irony is that those who choose to believe this myth will most likely have to face one trial and tribulation after the other, just as they expected. If someone's life is awash with "weeping and gnashing of teeth" it is often because they choose it to be so.
The hardship and suffering we see in this world is mostly man-made. Misery is something we inflict on ourselves, and each other. It is not of Spirit, Source or God. Read the rest of this entry »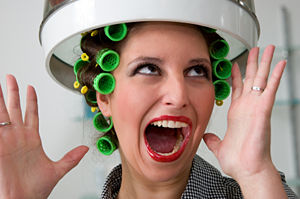 Albert Einstein coined a number of wonderful sayings about the intuitive mind. This one though, is my personal favorite: "Coincidence is God's way of remaining anonymous".
It reminds me of when you get in sync with the Universe and everything just starts to flow, or when the opposite appears and nothing goes right and you face numerous 'dead ends'.
Lately, I've been doing a lot of work with intentions, and "I am" statements. The effort seemed to pay off in multiples around the end of last year. A couple of days before Christmas, both my daughter and I needed haircuts. Normally, we book back-to-back appointments, but around that time of year, especially right before a major holiday, unless you had scheduled it long in advance, you can forget about it. But we were in luck – they had just had a couple of cancellations. Read the rest of this entry »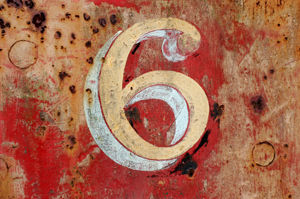 Predictions for the general public cannot be specific to you, so a reading is your best way of finding out how the energies of 2013 will affect you personally.
Generalized information can be very misleading, and as horoscopes posted in the newspapers can sometimes turn people away from readings, because generic information can be so inaccurate as to appear useless. Generic psychic prophecies or numerological predictions can be compared to reading information about how men or women behave in general – we may find some good basic information on men and women, but it would not accurately describe each of us a individuals.
The year 2013 adds up to the number 6, which is a wonderful harmonious number. Of course, like all energies, there is a higher energy and a lower energy to the number 6. Read the rest of this entry »