Nagging Thoughts Are Life Lessons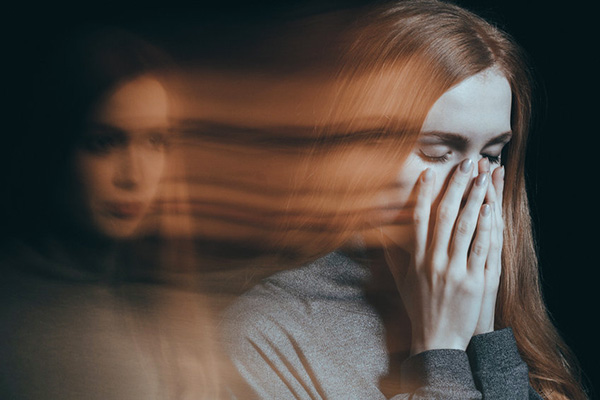 Sometimes I do it too – we all do it. We sit there and rehash stuff in our minds…over and over. We beat ourselves up and say things like, "If only I would have done this", or "If only I had not said that".
This kind of thinking really is a waste of time. It can be very draining to sit and analyze things gone by and worry about the past.
Of course, it is certainly better to move with some discernment and caution, while we are going about our day, so we don't make unnecessary mistakes or fall victim to this kind of regretful thinking later. But it is also important to know that no one is perfect.
Some go about their days not caring what they do or say, and neither do they ever feel the need to do this kind of obsessive thinking about the past. But the majority of us sometimes wonder if we could have done things differently, or feel the need to hold ourselves accountable for every thought, word, action and deed – and that is why we tend to go over things, time and time again.
When you find yourself engaging in this kind of thinking, just stop doing it. Thoughts that just replay events over and over again in your mind is such a waste of energy. Instead consider for a minute how the relevant events are actually a wonderful learning experience.
Those thoughts are there, bugging you, as an opportunity for growth. Ask yourself what you will do or say differently next time, and then you can go about the rest of your day with inner peace and comfort, knowing you that you have gained valuable new knowledge from the experience, and now you can turn it into wisdom for the future. People who learn from themselves and their actions can truly smile, knowing that they can 'cruise' along this cosmic wave called life at a higher altitude and higher level of thinking.
Worrying is like a rocking chair, it gives you something to do, but it gets you nowhere ~ Glenn Turner
The goal really is to learn to deal with any challenge that is thrown our way. Our higher self will always let us know what the day's lessons have been… over and over again until we stop the lesson from playing over and over and instead just learn from it what we were meant to learn. Then it is time to move on to the next learning experience.
Learn from your thoughts, action and deeds, because all that analyzing afterwards won't subside until you forgive yourself, embrace the lesson and release the guilt.
The additional gift in doing this for yourself is your good health, because it's in my opinion this kind of worry, stress and anxiety is the source of all disease. Disease equals dis-ease. So get healthy by learning from your actions and next time you can do better, because you learned. That is how we grow spiritually and evolve our souls.

About The Author: Moon Goddess

Moon Goddess is a third generation empathic healer and seer. She started to give healing readings to people more than 20 years ago. She has always been interested and studied all things metaphysical from a young age. Being hypersensitive she can feel and see things before they happen. Utilizing the Tarot, and with the help of her Guides, she is a source of support for many people all over the world. After he passed over, her grandfather kept his promise and came back to say goodbye and gave her the most amazing experience. Moon knows there truly is a Heaven, and it is wonderful! Sharing her experience has helped many people after they have lost someone, or anyone experiencing some form of grief. Get a reading with Moon Goddess now at PsychicAccess.com.