Astrology Forecast March 21 – 27, 2022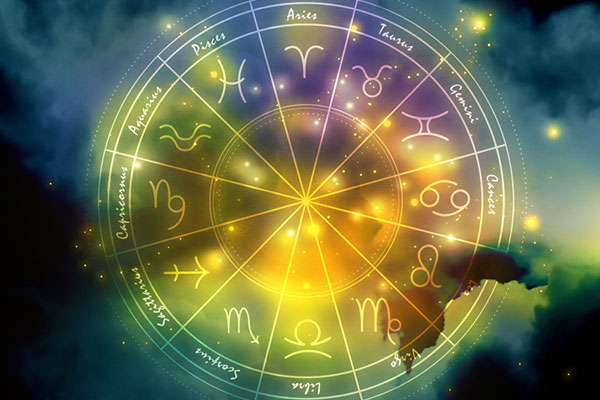 It's time to refresh our perspective and create a plan of action as the season of spring begins (autumn in the southern hemisphere) and we experience a rebirth on all levels!
The week opens under a Scorpio Moon, which will give us an intense focus today and tomorrow, making this a good time to evaluate, reflect and restructure our plans for the future.
Beware the Scorpio Moon square Mars in Aquarius this morning, followed by an opposition to Uranus in Taurus. These two aspects may cause us to be impatient, moody, irritable and disagreeable.
Getting into an argument with your partner our spouse is more likely this morning, which may turn your day into a manic Monday, that may culminate in feeling depressed and miserable tonight under the Scorpio Moon square Saturn in Aquarius. Stay calm and grounded today, things will ease up by tomorrow!
A more light-hearted energy prevails on Wednesday and Thursday under the fair-minded and fun-loving Sagittarius Moon. Friday and Saturday's Capricorn Moon indicates an ideal time to address financial and health issues, as we make a commitment to live more structured and nurturing lives.
Our thoughts will be inspired on Sunday as Mercury moves into the creative sign of Aries and the Moon dances into innovative and imaginative Aquarius!
All in all this week is a great start to the astrological new year, where we'll get a third chance to dust off those resolutions and start taking actions that will move us closer to our ideals and dreams!

About The Author: Susyn

Susyn lives in New Mexico, and offers Psychic Guidance, Astrological Insights and Channeled Messages that will change your life! Her credentials are top-notch and include a doctorate in metaphysical studies and certifications from The American Association of Professional Psychics and The American Tarot Guild. She's also a published author, with two metaphysical books under her belt, and has authored numerous articles and horoscope columns. In addition to her readings, Susyn is also a mentoring practitioner who teaches others how to master their own gifts, raise their vibrations, and empower themselves. A sought after guest on numerous radio programs, she has also hosted her own radio show. If you're looking for one of the truly bright shining stars who can also read them with an accuracy that will astound, look no further. You can find Susyn at PsychicAccess.com.