Astrology Forecast February 20 – 26, 2023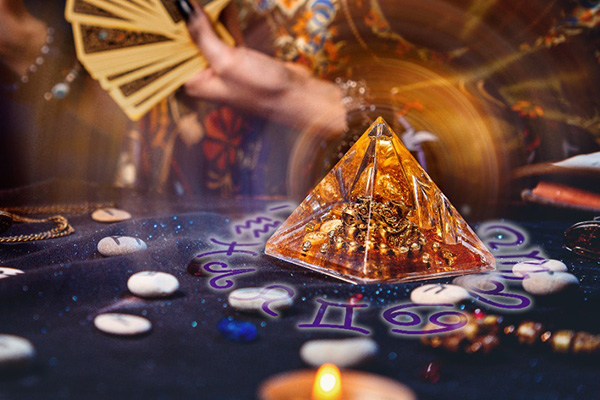 The week starts with a Pisces New Moon and Venus moving into Aries today.
New Moons herald a time of new beginnings, and in Pisces the focus ison spiritual advancement, and expanded views of the physical world and metaphysical realms as they relate to each other.
Venus loves to show off in Aries, so get ready to express yourself! And be prepared for others to act with more drama and flair than usual.
Tomorrow afternoon's Pisces Moon conjunction with Neptune in Pisces can cause us to be nervous and hypersensitive. Some grounding and centering energy work is advised. On the upside the dreamy, poetic energies of this aspect is also ideal for journaling and artistic self-expression, so if you have been lacking inspiration lately this mid-day transit may be just the muse you have been waiting for.
Wednesday the Moon dashes into Aries, which will get us up and running! Creative ideas abound under this Moon, as well as accelerated energy to help us move through the mid-week with determination and ambition.
Friday and Saturday are all about the material world as the Moon cruises through Taurus. Making a real dent in home projects or implementing new self-care practices will be a theme for many of us.
Reserve Sunday for social media activities, as the Gemini Moon inspires more time online. Updating your news feed, doing zoom calls, and good old-fashioned in-person gabfests are likely to be on the agenda.

About The Author: Susyn

Susyn lives in New Mexico, and offers Psychic Guidance, Astrological Insights and Channeled Messages that will change your life! Her credentials are top-notch and include a doctorate in metaphysical studies and certifications from The American Association of Professional Psychics and The American Tarot Guild. She's also a published author, with two metaphysical books under her belt, and has authored numerous articles and horoscope columns. In addition to her readings, Susyn is also a mentoring practitioner who teaches others how to master their own gifts, raise their vibrations, and empower themselves. A sought after guest on numerous radio programs, she has also hosted her own radio show. If you're looking for one of the truly bright shining stars who can also read them with an accuracy that will astound, look no further. You can find Susyn at PsychicAccess.com.