Embrace Your Intuitive Psychic Experiences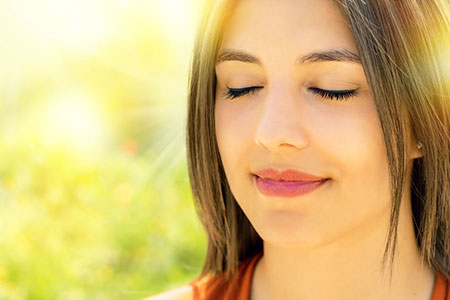 We all experience déjà vu. It's that feeling you get when you sense you have experienced a present situation in the past, or you have been in a certain place before, doing exactly the same thing or talking to the same person as you are right now. Note the word feeling, because this is important.
Déjà vu is a psychic phenomenon that many people experience in their lifetime. I have experienced this 'out of the blue' familiar feeling many times myself.
Apart from déjà vu, we also experience a variety of other psychic intuitions, such as hunches, gut feelings and strange dreams. These experiences are glimpses of the past, the present and the future.
I believe these types of psychic experiences are meant to show us that we are spiritual beings and that our spirit guides and angels are with us. They travel with us through life and let us experience these things as a sign that we are not just human and that we are never alone.
Do not fear the feeling of déjà vu, do not resist your hunches, do not ignore your gut feelings. Embrace all of it and know that you are a beloved, protected and guided spirit being in human form.
As you go through life, always be aware. Be awake and open to receive any messages from the Universe that need to be downloaded in any moment. Every unusual sensation or feeling or thought is usually there for a reason, even if you do not understand the reason in that moment.
For example, I stopped driving on a certain road the moment I felt in my gut that it was not safe for some reason. Later, I found out that there was an accident just a short ways up the road that I thus avoided.
I believe moments of deja vu are gentle reminders that the spirit realm has planned for you. Time is different on the other side, it's sort of flexible allowing for memories of the past, present, and future to exist, as hard as that is for the living to understand ~ Jay Lane
I have also explored a past life, only to discover that a déjà vu situation was a memory. It was not from the present, but it happened where I was standing in exactly the same way in a previous lifetime.
One such an experience was in a concert hall. I had the coldest chill that stopped me in my tracks. I sensed I needed to move to a large pillar nearby. I had very abusive ex-husband and we had been divorced for only a short time. I had gone there to pick up tickets for an upcoming concert that I wanted to attend. I then saw him across the hall floor walking in my direction.
I quickly moved to the pillar, but it did not conceal me. However, I had felt this moment before, so I just listened to my gut, which told me that I could be invisible if I believed it. So, I closed my eyes and simply allowed the feeling to flow. He then walked by me, just a few feet away, and never saw me. I actually became invisible for those few moments!

About The Author: Sheri

Sheri is an international psychic and angel reader who provides clear answers on finance, career, relationships, manifesting your dreams, and working-out the kinks of life. Since 2004, Sheri is the owner on an International Spiritual Healing Centre where she runs her Reiki practice - either working on clients or teaching them the levels of Usui Reiki. She utilizes her office space for readings that are conducted via mail, phone, chat or live. Since 2008, she's honed her gifts on various psychic service websites, where she's provided telephone, chat or email readings. She also works on a spiritual network for people who have suffered horrific loss, applying her own first-hand experiences with such tragedies. Sheri's work has been described as honest, compassionate and life-transforming and she would like to see all of her clients soar free to a higher level of spirituality and growth, and exponentially change the world to the best it can be. You can get a psychic reading from Sheri at PsychicAccess.com.


This site uses Akismet to reduce spam. Learn how your comment data is processed.