Simple Ways To Reduce Your Stress Levels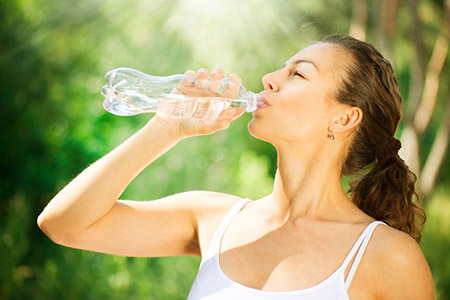 We all feel the effects of stress in our lives at the moment. This is an especially difficult time in the world, and it is challenging us in ways that we did not expect.
Stress is a feeling of being under way too much pressure. This pressure can come from different aspects of your daily life, such as career challenges, life transitions, relationship conflict, health problems, family issues and financial worries. Whatever the stressors in your life are, they can affect your well-being very negatively.
We all experience stress, but how we handle it affects our lives to various degrees. You might have tried different approaches, but not much has worked. Sometimes the solution is much simpler than one might realize. Here are some positive lifestyle tips to manage your stress levels. Even if you just apply a couple a day, these basic strategies can make a real difference in cultivating a calmer state and greater peace of mind.
Get Enough Sleep
Sleep is so important in so many ways, and so often neglected in our busy lives. Adequate sleep helps us to stay focused, heal is from within, and manage our days so much better.
If you are not sleeping well, or not getting enough sleep, make every effort to resolve this. It is probably the most important thing you can do to reduce your stress levels. I find meditation music or white noise very helpful, and taking short naps during the day are an excellent means to get extra rest.
As our world becomes ever more complex and stressful, developing our capacity for dynamic balance in our lives, work, and relationships becomes ever more vital to understand and embody ~ Joel Levey
Drink More Water
Being well-hydrated has a multitude of health benefits, but when it comes to reducing stress, the most noticeable are the effect it has on brain function and energy levels.
A well-hydrated body allows you to think more clearly, and you can get more done because you do not feel so tired. Staying constantly hydrated will help you function better. The added benefit is also that it reduces food cravings and binge eating.
Get More Exercise
Become more active. Physical exercise had been proven to reduce stress levels. Working out when you are already stressed and short on time may seem counterproductive, but it can actually improve your stress levels, and your body will love you for it.
Take family walks with your pets. Try to make it a family time. If you are medically unable to work out in a normal way, see if there are certain exercises that your doctor or physical therapist can recommend to help assist you within your limitations.
Practicing mindful meditation is an extremely effective way to manage both our feelings of stress and anxiety ~ Kristine Ally
Manage Your Time
The one thing that will help you manage and reduce stress after taking care of your health, is time management. It sounds more complicated than it is. Simply write out a list of what you need to do for the week. Remember this is just a list and you can add and remove anytime, but at least make a list of what is most important to do. Then start with one item and cross it off list when it's done. You will see once you have completed an item some of the stress will already be relieved.
Begin To Meditate
Meditation and various other forms of spiritual practice is not only an excellent means of relaxation and healing, but it will also help to ground and center you.  Spiritual mindfulness helps bring back focus and calm to our daily lives. Make you daily meditation a normal part of your daily routine.

About The Author: Venus

Venus lives in Arizona and has helped clients with her arsenal of psychic gifts for over twenty years. She was blessed with Clairvoyance, Clairaudience, Clairsentience and Empathic gifts, and she is also a certified Life Coach and a Reiki practitioner. Departed loved ones will often enter a reading, either invited or they simply show up to pass along their messages. Messages also flow in from her direct communication to Spirit and Angels, providing the client with the answers they need to get them moving forward toward happiness, rewards, and success in their lives. In addition to being a psychic, life coach, and reiki practitioner, over the last ten years, she has also been a teacher and has led seminars to help others embrace their higher knowledge. If you'd like a compassionate psychic who can tune-in immediately and channel without tools, you'll want a reading with Venus at: PsychicAccess.com.