Simple Ways To Restore Daily Balance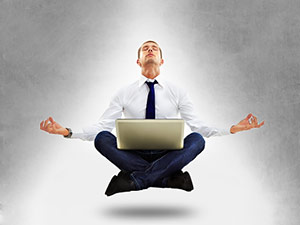 Every day, I try to find balance in my life and put it into action, but sometimes it is hard to do. And sometimes it's hard to see the whole picture of what you're wanting to do, to have that sense of happiness and well-being in your life.
I find what works best to get me back on track is to center myself mentally first, before I take on any of the daily challenges of life. I admit that I often need a pop of the good old caffeine to get my mind and body going in the morning, but experience has taught me it is much more constructive to focus on something positive at that time. Once you start looking for alternatives to get your mind going, you will be surprised at how many things are easily available for this purpose.
May you find the balance of life, time for work but also time for play. Too much of one thing ends up creating stress that no one needs in their life ~ Catherine Pulsifer
For example, I have discovered some relaxing sounds on my phone to listen to. I put my headphones on when I am outside with my puppy, and it really does help to give my senses a lift. After listening I don't feel so tired. Sometimes I feel like I am floating – as if I am having an out-of-body experience and I am in tune with the entire Universe.
Another way to help me focus my mind is creating art with pictures. What I do is take a blank canvas and use several pictures to make one larger image on the computer. I just let my imagination go. Sometimes I ask my spirit guide to give me ideas on how to compile the next picture. I just let the universe open my heart and mind to make these visuals. It helps me to relax. Sometime I take words from a song and make a picture out of how the music makes me feel.
I have many friends who meditate to help them in their everyday life. I never really meditated in the past, since I didn't know all that much about it and I didn't know how it could really work. To be honest I felt I would fall asleep if I try this. But then I had friend who said that meditation helped him with stress, so I thought why not? I had nothing to lose, and I have to admit since I started taking meditation more seriously I feel much more in-tune with my mind, body and soul. I like to meditate with music and I have been feeling much more balanced and healthy.
Be aware of wonder. Live a balanced life – learn some and think some and draw and paint and sing and dance and play and work every day some ~ Robert Fulgham
Taking a power nap during breaks, or at lunch time at work can also make a world of difference in your day. Other simple activities, like taking a walk on the beach or arts and crafts can also help you bring you stress levels down. Do whatever works for you, as long it is going to help you return some balance to your mind, body and spirit. Whatever you choose to do, make an effort to pay attention to your feelings as part of this inner journey. We make life choices every day and we use our inner voice to see the light, or give us a sense of direction of what we need to do. You will have a greater sense of peace and become more focused on your goals.

About The Author: Raymond

Growing up on the streets of Columbus Ohio, Raymond learned at a very young age that he was gifted in many ways, including the ability to read someone's eyes and using a regular deck of playing cards to read the future! His mother was from a Native American family, namely the Black Foot tribe, and his father was German. Raymond discovered that both sides of his family had a psychic legacy. Over the years he has gained additional knowledge from books and by talking to trusted family members. Raymond has been doing psychic reading for others for over 3 decades, and over the years he gained many loyal clients from all walks of life. Visit Raymond for a reading at PsychicAccess.com