Daily Archives:
April 1, 2023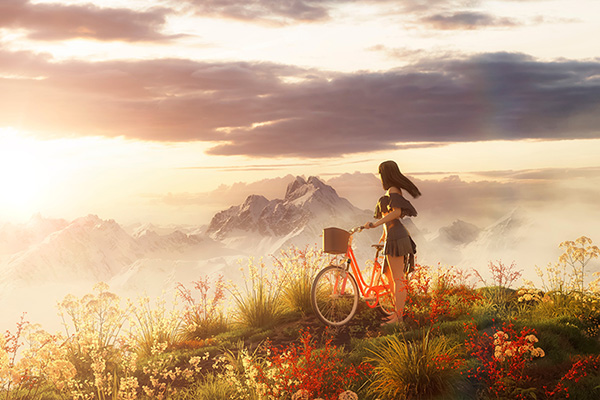 When I was 21 years old, I had many dreams and ideals, but not much direction in life. At the time I remember feeling very motivated listening to the song Hold On Tight To Your Dreams by The Electric Light Orchestra.  To this day, it still inspires me.
What life has however taught me since those starry-eyed days is that holding onto our dreams is indeed very important, but what is more crucial is taking the necessary action to make it happen. Spirit has shown me that the only way to truly manifest the life of our dreams is to go for it with everything we have: mind, body and soul. To actualize our dreams sooner rather than later, we must approach it with a determined, proactive combination of spirituality and practicality.
Find Your Faith
The first and most important step is to rally the support of spirit. Attempting to achieve our goals without the inspiration, protection and guidance of God, Source, Spirit, the Divine, is an arduous, and often treacherous undertaking. Only fools rush in where angels fear to tread.
Manifesting our dreams in ways we never before deemed possible requires spiritual alignment with our higher self, as well as faith in our ability as children of the Universe to create our best life. Holding on to big dreams without believing in a higher power or something greater than ourselves is a meaningless exercise and a mission impossible.