Daily Archives:
October 4, 2022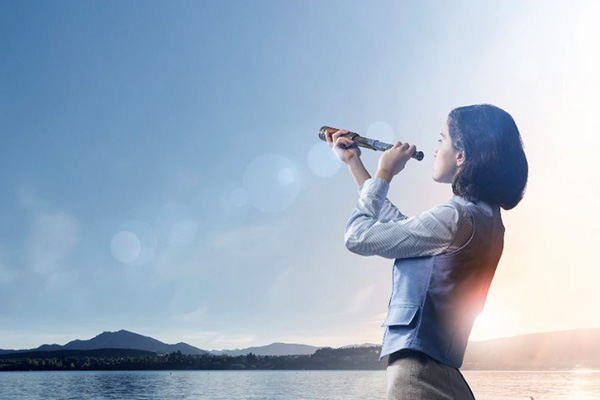 Much of our lives are too often built on the unknown, the future, our tomorrow. We forget that the moment of living is right here, right now, in the present. We are living today, in this moment.
People don't need to question what's happening right now, because that's usually already evident in their lives. However, they do need to 'see' ahead, so they can be prepared for what is to come, or reassured that they are going in the right direction. This is where my responsibility begins as a psychic reader and future forecaster.
However, sometimes when I share with people the divine messages and spiritual guidance meant for them, their response is confused or doubtful. "Uhm, I don't see that happening," they might say. Or, "I cannot imagine how such an outcome could be possible."
Well, of course, you won't see it right now! The future hasn't happened yet. One cannot see a distant curve in the path ahead, until you actually reach it.
Psychic predictions often make less sense in the present than it ultimately will in the future. If we wish to probe the future, we must also be open to trusting the process and have the necessary faith that Spirit, God, Source, Universe, the Divine always has our best interest at heart. All will unfold as it must in divine time for our highest good.
It is also insightful to understand and heal the past, and be fully aware of what influences are happening right now, in this moment, so we can figure out how to proceed into the future, better comprehend the changes coming, to get there more easily, and to be steady and ready.
Posted in

Life Design, Psychic Readings
|
Tagged

acceptance, advice, challenges, change, denial, divine guidance, foreboding, forewarning, future, genuine psychic, guidance, honest psychic, listening, past, precognition, predictions, premonition, present, presentiment, professional psychics, prophecies, prophet, psychic advisor, psychic channeling, psychic consultation, psychic forecast, psychic guidance, psychic knowing, psychic predict future, psychic predictions, psychic reading, psychic readings, psychic vision, psychic wisdom, reading, reality, reputable psychic, skeptics, spirit channeling, spirit guidance, spirit messages, spiritual advisor, spiritual counseling, spiritual counselor, spiritual guidance, spiritual insight, spiritual messages, spiritual truth, trust, truth
|
Leave a comment