The Healing Power Of A Smile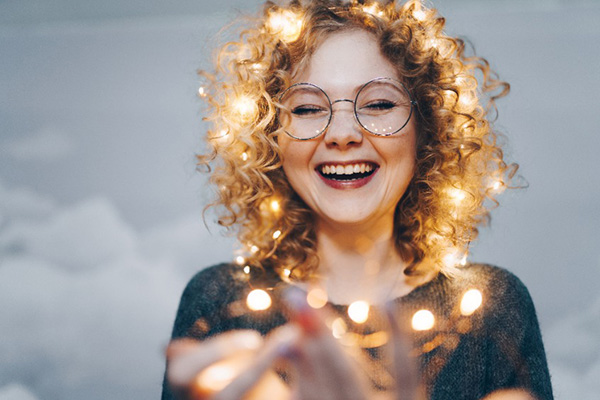 I have noticed something very interesting lately, since we are no longer wearing masks in public. There are two types of people: those who often smile and laugh, and those who do not. You can smile at some people that seem to not be very happy and they will smile right back at you, while others will just look at you like you're an alien.
I love to smile at people and change their energy, it uplifts them. I can tell. I can see the auric energy around those who smile, and it's much brighter and lighter. It's a healing, positive energy. Those that don't smile have dark and cloudy auras. It makes me feel good to help people get into a better mood and access their higher consciousness, as it will just keep the ball rolling for a positive domino effect for the rest of their day.
But there are those people who find nothing pleasant or amusing and will not smile for anything. I understand that sometimes life just seems to hand us a bad hand of cards, or just seems depressing or no fun. But we all have the ability to smile and our sense of humor is a gift from God. If you can't smile for yourself to change your own energy, or find yourself unable smile back at those that smile at you, maybe take a look in the mirror and that may inspire you to crack a smile. It changes energy and lives.
As a psychic, I consult many people who are in unloving relationships and marriages. They stay with partners who are unkind, abusive, or unfaithful. They carry a torch for spouses who talk them down to them and make them feel less than. For many it causes mental and physical health problems.
Everytime you smile at someone, it is an action of love, a gift to that person, a beautiful thing ~ Mother Teresa
So, my advice is to 'diagnose' yourself based on your smiling ability. If you cannot smile and find it difficult to have a laugh, even when someone smiles at you, you may need to change your reality and your life! Get out of that toxic relationship, change that dead-end job, or just do something to help yourself get on a higher frequency. It will make you a happier, healthier person and it may even save your life!
Please take a long look at your life and make those changes. If you're too comfortable in your present circumstances, see and visualize your life being different. Then add those positive smiles to bring more goodness into your life. Don't you deserve it? You do! Come on, try a smile right now. It's good for your health and those you love. God, Source, Spirit, the Divine wants to see you happy!

About The Author: Moon Goddess

Moon Goddess is a third generation empathic healer and seer. She started to give healing readings to people more than 20 years ago. She has always been interested and studied all things metaphysical from a young age. Being hypersensitive she can feel and see things before they happen. Utilizing the Tarot, and with the help of her Guides, she is a source of support for many people all over the world. After he passed over, her grandfather kept his promise and came back to say goodbye and gave her the most amazing experience. Moon knows there truly is a Heaven, and it is wonderful! Sharing her experience has helped many people after they have lost someone, or anyone experiencing some form of grief. Get a reading with Moon Goddess now at PsychicAccess.com.