Astrology Forecast May 22 – 28, 2023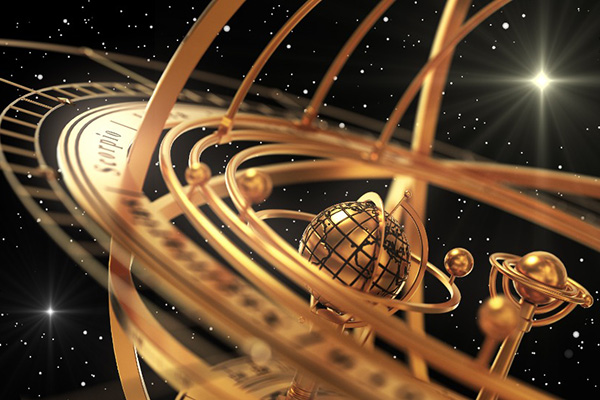 Alright, alright, alright!" isn't just a famous line from the teen movie Dazed and Confused (1993), it is also an appropriate theme for this week's cool cosmic vibes and easy-going energies.
With the most impactful planetary shifts for the month completed, we can proceed this week with calm, confidence and grace – even if we may not be entirely sure where we're headed yet. Treating each day as a new adventure and being open to whatever happens is definitely the way to cruise through the coming week.
A Cancer Moon casts a calm, if somewhat ethereal atmosphere today and tomorrow. We may not get much done, but it will not be a waste of time as our focus will be on the goodness of interpersonal relationships, creature comforts, and taking things easy.
The Cancer Moon trine with Saturn in Pisces around midday, followed by a sextile with Mercury in Taurus this afternoon, offers a perfect opportunity for presenting a sales pitch, doing marketing, or having a business meeting. Making a good social impression, effective communication, closing deals and sound financial descisions will all be easier than usual.
The Moon travels through Leo on Wednesday through Friday, encouraging us to focus on ourselves and our self-care needs. Of course, we should remain available if someone needs our help, but for the most part, being selfish is not a liability under the Leo Moon.
After a week of 'just being,' the Virgo Moon will bring us back to reality on Saturday and Sunday.

About The Author: Susyn

Susyn lives in New Mexico, and offers Psychic Guidance, Astrological Insights and Channeled Messages that will change your life! Her credentials are top-notch and include a doctorate in metaphysical studies and certifications from The American Association of Professional Psychics and The American Tarot Guild. She's also a published author, with two metaphysical books under her belt, and has authored numerous articles and horoscope columns. In addition to her readings, Susyn is also a mentoring practitioner who teaches others how to master their own gifts, raise their vibrations, and empower themselves. A sought after guest on numerous radio programs, she has also hosted her own radio show. If you're looking for one of the truly bright shining stars who can also read them with an accuracy that will astound, look no further. You can find Susyn at PsychicAccess.com.