True Healing Begins With Holding Space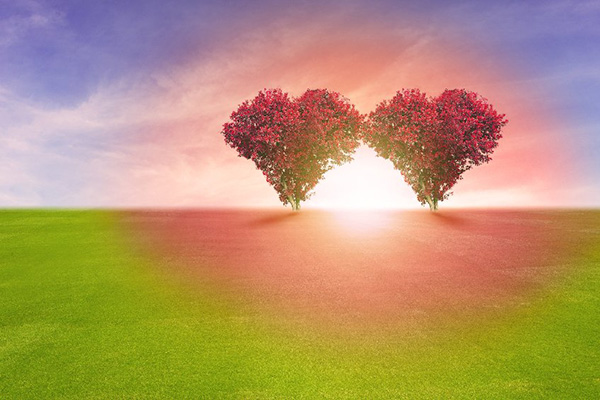 A work associate and friend recently offered me a free healing session, which he describes as 'holding space.' It involves the healer simply 'being present' and mindful in the moment with the client during a video call.
He explained the process beforehand and informed me that was going to simply talk and express myself, with no prompting from him. I gratefully accepted his kind offer.
I was not sure what to expect, but having studied various healing modalities myself over the years and being naturally curious about all aspects of spirituality and holistic health, I was open to the experience.
To begin he invited me to just relax and focus on my breathing. Once he senses that I was ready to proceed, he encouraged me to simply begin talking about whatever came to mind.
"Oh no," I secretly thought, "what on earth will I talk about?"
Well, I soon discovered that it wasn't difficult at all! I spontaneously began talking, and soon it was pretty much non-stop! I kicked off talking about my concerns for my aging pets, and then went on to other everyday worries and domestic matters. Eventually, I switched to my family history – specifically focusing on all the times I had felt invisible or let down by relatives.
About halfway through, I briefly hesitated and asked my friend if he was not maybe getting bored? But he assured me that he was perfectly fine, adding that this kind of work was very much a calling for him. He later explained that he has overcome several life challenges and tragedies himself over the years, and subsequent soul-searching, as well as further training in various holistic practices, ultimately led him to begin holding space for others.
Deep listening is the kind of listening that can help relieve the suffering of another person. You can call it compassionate listening. You listen with only one purpose: to help him or her to empty his heart ~ Tich Nhat Hanh
As I blabbered on, no longer feeling selfish, nor judged, I began sharing with him significant events and life-defining moments from my life. Some of these painful memories I previously believed I had successfully buried and forgotten. But in this safe space I felt I was being heard for the very first time on these matters.
I realized afterwards that there had been a profound shift in me, because I felt really light, joyful and at peace. The strangest thing is, I have since tried to recall some of those hurtful memories, but it is as if it had all been erased and I can now step into my future without the burden of carrying all the hurt and resentment for so many years.
Due to my work with people all over the world, I have long known that many of us do not feel truly seen or heard, but courtesy of my healer friend holding space for me, I now realize that holding space for others, with sincere interest and active listening, is the most powerful catalyst in healing hearts and minds.
Healing begins with a sincere interest and true empathy for the soul who has entrusted us to hear them out. Sometimes your mere presence and genuine attention can mean so much more than you may ever know.

About The Author: Shani

Shani is a qualified practitioner in Reiki, aromatherapy, reflexology, body spin, and animal telepathy who received psychic development training at the Arthur Findlay College of Psychic Research in England. A published writer, her articles and predictions have appeared in several respected magazines and on psychic websites, and she has read for many celebrities and even heads of state in Africa. Because of her empathy, people find it easy to connect with her. Every month, she attends a psychic circle and the information that comes through from Spirit never ceases to amaze everyone present. Though she was born in London, Shani has traveled the globe and has studied the art of African Mysticism, bringing her unique flavor to those seeking her incredible talents. What she has taken away from her many travels abroad, is that there is always a sort of longing clients have to be connected to the source of their being. Get a reading with Shani at PsychicAccess.com.