Astrology Forecast September 12 – 18, 2022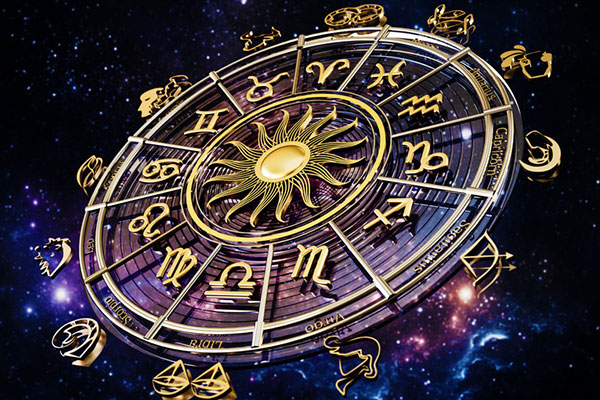 This should be a fairly calm and quiet week – not counting any annoyances Mercury retrograde might cause. But if we remain aware of this possiblity, it will be easier to sidestep any disruptions or glitches that do arise.
The week starts out on a highly productive note thanks to today's Aries Moon. If you have a lot to get done with your team this week, then the Aries Moon sextile Saturn in Aquarius around midday will be the ideal time for a working lunch, as this transit is perfect for getting people together to discuss goals and important issues. It also heightens our organizational abilities and sense of responsibility, so tap into this energy opportunity to get off to a great start this week.
Wednesday's Taurus Moon features a series of transits that can be useful in terms of love and romance. The Taurus Moon trine Venus in Virgo early on Wednesday morning will be a good time to ask that someone special out on a date. Don't be shy – send that text while you have your morning coffee!
If you are married or in a relationship, then the lunar conjunction with Uranus in Taurus early Wednesday evening will be ideal for a surprise date night, but keep an eye on your budget as this transit can be precarious when it comes to financial loss and overspending. Also, if you choose to take your beloved out to dinner, remember to be cautious about what you eat and drink, as Wednesday evening's Taurus Moon square Saturn in Aquarius is known to disrupt our metabolism and glucose levels, as well as increase indigestion. Avoid rich, heavy foods and overly sweet deserts, and most of all take it easy with the alcohol consumption! A light, healthy meal, followed by a romantic evening walk or some window shopping, is recommended instead.
Once the Moon moves into Gemini on Thursday, we'll have three days to let our inner child come out to play, as this lunar transit promotes curiosity, exploration, and social interaction. Don't be afraid to take a leap of faith if an opportunity to fully express yourself or let your hair down presents itself, for as they say, once you leap, you'll either learn how to fly, or to swim!
Sunday is all about home and family as the Moon drifts through Cancer and gives us the opportunity to connect and engage with those dearest to us, as well as to restore order to our surroundings before another busy week unfolds.

About The Author: Susyn

Susyn lives in New Mexico, and offers Psychic Guidance, Astrological Insights and Channeled Messages that will change your life! Her credentials are top-notch and include a doctorate in metaphysical studies and certifications from The American Association of Professional Psychics and The American Tarot Guild. She's also a published author, with two metaphysical books under her belt, and has authored numerous articles and horoscope columns. In addition to her readings, Susyn is also a mentoring practitioner who teaches others how to master their own gifts, raise their vibrations, and empower themselves. A sought after guest on numerous radio programs, she has also hosted her own radio show. If you're looking for one of the truly bright shining stars who can also read them with an accuracy that will astound, look no further. You can find Susyn at PsychicAccess.com.