Be Mindful Who You Allow Into Your Energy Field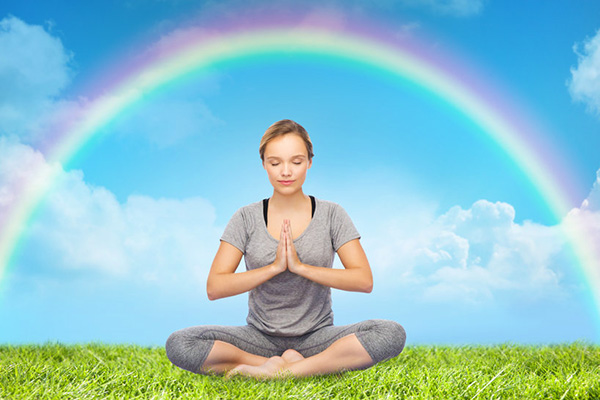 We all know someone who is personally so miserable they want everyone around them to be equally miserable too. You can usually tell by how they talk, behave, and treat others.
Due to a recent encounter I personally had with a relative who is acts like this, I decided to ask spirit for insight and guidance on how to deal with such people. How does a spiritually conscious person handle someone who makes us feel as though we need to walk on eggshells whenever we are around them?
Spirit showed me that we all have those relatives or friends who are obviously very unhappy and choose to take it out on others. Spirit says the first step is to not participate in any argument they try to initiate. Simply don't respond. To argue it takes two people. So simply do not buy their drama.
It can get very uncomfortable when such a negative, toxic individual engages with you. They can make us feel really bad – often for no reason other than wanting to bring you down to their low frequency. Don't allow them to push your buttons. By not giving in to their ploy, you remain connected to the Light,
Understand that some people are in a very fragmented place of spiritual disconnect and emotional dysfunction, often because they never dealt with their emotional issues on a deeper level. So, because of that they take it out on others.
Spirit says we must seek to create some healthy space and set boundaries with these people. We can be compassionate and understanding, without becoming their victims or emotional punchbags. It is your spiritual right to take back your power.
Daring to set boundaries is about having the courage to love ourselves even when we risk disappointing others ~ Brené Brown
In the spirit of life and death is the tongue and we must be mindful who we allow into our auric energy field, especially those who habitually try and belittle us, seek conflict, and cause dis-ease. This kind of behavior is not of the Light.
You will know them by their unkind words and cruel actions. It is your birthright to be happy, fulfilled and at peace. You are under no spiritual obligation to be diverted from your inner peace or getting your energy depleted by emotional vampires.
Pay attention to how people talk to you. It is up to you if you are going to continue to put up with it, or say enough is enough.

About The Author: Moon Goddess

Moon Goddess is a third generation empathic healer and seer. She started to give healing readings to people more than 20 years ago. She has always been interested and studied all things metaphysical from a young age. Being hypersensitive she can feel and see things before they happen. Utilizing the Tarot, and with the help of her Guides, she is a source of support for many people all over the world. After he passed over, her grandfather kept his promise and came back to say goodbye and gave her the most amazing experience. Moon knows there truly is a Heaven, and it is wonderful! Sharing her experience has helped many people after they have lost someone, or anyone experiencing some form of grief. Get a reading with Moon Goddess now at PsychicAccess.com.