Astrology Forecast March 28 – April 3, 2022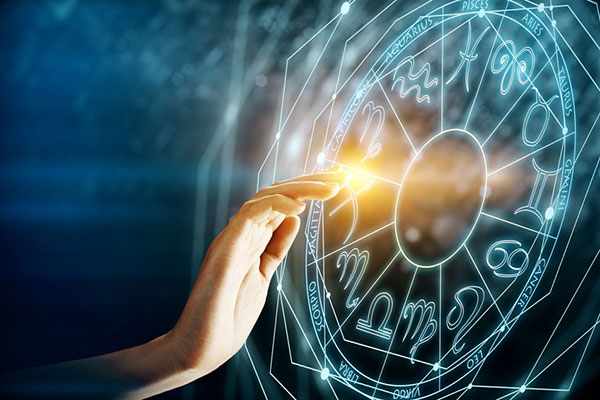 Whatever you decide you need to attend to this week, take care with your back and lift from the knees. Expect the unexpected as the Moon travels through Aquarius today. To get through the day most effectively, avoid making any set-in-stone plans and let the Universe direct traffic instead.
The Aquarius Moon conjunction Saturn in Aquarius this morning can also cause malaise, dissatisfaction, and even depression. If you are married or dating someone, try to avoid conflict today.
Venus in Aquarius conjunct Saturn in Aquarius this afternoon may further cause us to be overly serious and lack a sense of humor. Issues in love and marriage are even more likely, so make a conscious effort to keep the peace with your beloved today.
If you are single, remind yourself that the sense of isolation or loneliness you are feeling is temporary. Try not to let it linger for too long, as it might be worsened by a hypersensitive mood on Wednesday with the Pisces Moon conjunct Neptune in Pisces .
We'll will not be very driven and focused under tomorrow and Wednesday's Pisces Moon, tending more towards daydreaming or fantasizing than getting any work done. But don't be too hard on yourself, as the Moon will move into assertive Aries on Thursday and reach New Moon status on Friday. This will instill us with more energy and drive than we have had all week!
The weekend is the perfect time for spring cleaning,  turning over the earth to start your spring garden, or gathering objects for a future garage sale, as the Taurus Moon encourages physical movement and efforts that show tangible progress once you're done.

About The Author: Susyn

Susyn lives in New Mexico, and offers Psychic Guidance, Astrological Insights and Channeled Messages that will change your life! Her credentials are top-notch and include a doctorate in metaphysical studies and certifications from The American Association of Professional Psychics and The American Tarot Guild. She's also a published author, with two metaphysical books under her belt, and has authored numerous articles and horoscope columns. In addition to her readings, Susyn is also a mentoring practitioner who teaches others how to master their own gifts, raise their vibrations, and empower themselves. A sought after guest on numerous radio programs, she has also hosted her own radio show. If you're looking for one of the truly bright shining stars who can also read them with an accuracy that will astound, look no further. You can find Susyn at PsychicAccess.com.