Achieving Mind, Body And Soul Health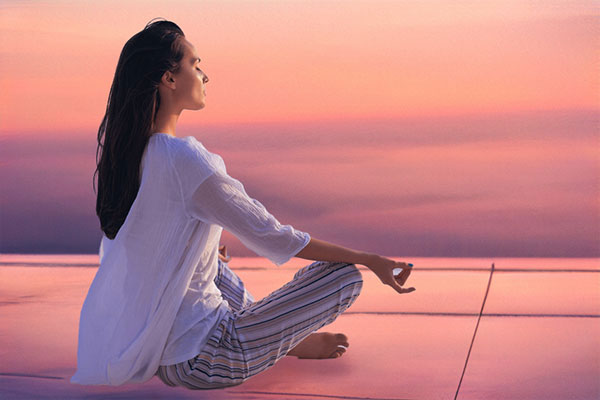 As spiritual beings we must take care of the sacred body temples that house us. Optimal health is part of a collective cycle that merges the physical, mental, and spiritual aspects of who we are into one continuously moving energetic field. When any one of these three elements is out of balance, we miss out on the opportunity to show up for our lives with optimal focus, energy, desire, stamina, strength, and purpose.
Science has long recognized that stress has a negative impact on our entire being. I have consulted over the years with clients who complain of the physical manifestation of stress, often appearing as low energy, headaches, poor digestion, insomnia, muscle tension, and chronic pain.
However, as a spiritual practitioner and energy worker, I often also witness how stress can upset our energy fields and create blockages at the mental, physical, and spiritual level.
By getting in touch with how stressful events make us feel, we can more closely examine our personal triggers. Once we learn which events or situations are less ideal for us, we can implement methods for coping, as well as choose alternative options that are less stressful. Despite how seemingly difficult any situation is, we always have a choice to impact a different outcome or choose how we respond to the event.
Due to the COVID-19 pandemic, health and wellness has become a center stage issue for many of us. I find many of my clients are increasingly interested in finding ways to boost their immunity and building the body's natural defenses.
If you truly treat your body like a temple, it will serve you well for decades. If you abuse it you must be prepared for poor health and a lack of energy ~ Oli Hille
I believe true wellness always begins with good nutrition and a healthy diet. To improve our physical well-being, we must choose fresh, unprocessed foods and organic produce wherever possible. Furthermore, setting a spiritual intention before preparing or consuming a meal can be deeply nourishing for the body and the soul.
Another super boost for improving immunity is to carve out time for some form of daily exercise into our schedules. Physical fitness can take on many forms and should be designed with your own lifestyle and fitness goals in mind. Remember, when it comes to working out, choose a practice that is right for you.
If the neighborhood gym full of heavy equipment and machinery is not your scene, you can enjoy thirty minutes of cardio by walking along a pedestrian trail at a local park or athletic field. You can even participate in strength training by carefully using your own body weight to perform leg lifts, squats, and mini pushups from a kitchen counter. There is no end to how creative you can get with designing a fitness routine utilizing everyday objects from your home that might be at your disposal.
The human body has been designed to resist an infinite number of changes and attacks brought about by its environment. The secret of good health lies in successful adjustment to changing stresses on the body ~ Harry J. Johnson
Lastly, the best practice for supporting overall health and wellness is spiritual fitness. Apart from the spiritual growth benefits, introducing just a few minutes of meditation or prayer in your daily routine can also help to minimize stress, improve blood pressure, and lower your risk for various stress-related health problems. Meditation also supports us towards becoming more mindful in our daily lives, and mindfulness results in healthier outcomes overall.
Remember, optimal health is the smooth running of the collective cycle that merges the physical, mental, and spiritual into one continuously charging energetic field, that enjoins us with the limitless field of the entire universe.

About The Author: Shawna

Shawna lives in the American Southwest and is a third generation Spiritualist and Clairvoyant. She recognized her own gifts at a young age, fully embracing her calling as a Clairvoyant, Medium, Spiritual Astrologer, Tarot Reader, Aura Reader, Water Reader, and Healer, training under the tutelage of some truly gifted mentors. Shawna utilizes her natural psychic gifts to help individuals navigate through personal challenges and discover the higher manifestations of their life paths. She's provided positive, spiritually responsible, and ethical readings in-person, over the phone, and online, and has read for clients in Los Angeles--at psychic fairs--and at the Crystal Gaze Spiritual Center, in Lakeland, FL. She is also a trained practitioner in Clinical Herbalism (University of New Mexico), Ayurveda Medicine (San Diego College of Ayurveda), and Reiki. Shawna has channeled messages for political leaders, celebrities, and has accurately predicted the outcome of national campaigns, as well as a big career opportunity for a talented actor that resulted in a Tony Award! If you'd like an enlightening and empowering, full-spectrum of guidance, you can find Shawna at PsychicAccess.com.