The Key To Finding True Love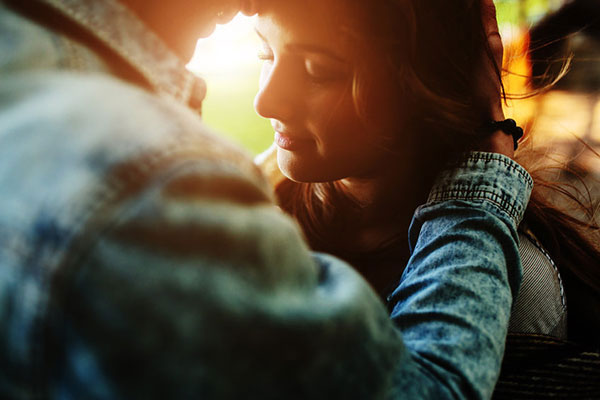 How do I find true, long-lasting love? This is a question I get in many readings, almost every day. True love is indeed a very special, rare miracle. Most people try to find it, but many fail.
I believe the solution is already within all of us, we just need to look inside to find it. Yes, the answer to finding true love is already inside you!
What you need to consider carefully is how much do you love yourself?  If the answer is 'not so much' or 'not enough,' then you need to ask yourself why?
You see, many people do not love themselves enough to feel they actually deserve love. And if we do not believe we deserve love, then we will also not find it.  We can only manifest in our life what we resonate with.
Believing that you deserve love simply begins with loving yourself first. When we finally put out of our mind all the self-doubt and lack of self-worth, it changes our mind set to believing we deserve to be happy and to be wholeheartedly loved by others. Then we can move forward by becoming an energy frequency match to finally attracting that someone special.
It all starts is with you. Anyone can achieve and find love, but unconditional self-love is the only viable beginning of that journey. Without self-love and self-acceptance, not other love can survive, much less succeed.
An important byproduct of authentic self-love is that it clarifies your actual wants and needs, and your personal strengths and shortcomings. These are important to know for yourself, as it sets the scene for all your other relationships. Is the person I am dating right for me? You will not know that if you do not know yourself.
If you aren't good at loving yourself, you will have a difficult time loving anyone, since you'll resent the time and energy you give another person that you aren't even giving to yourself ~ Barbara De Angelis
This is also where many of us go wrong with regards the other person's wants and needs, and strengths and shortcomings.  Some people believe they can change the person they are dating. I believe people who try to change others, are in truth not very comfortable with themselves. Instead of accepting and loving themselves unconditionally, they instead find fault with, or try to change their significant other.
The reality is, people do not change as a rule. You will wait a long time for them to change, until you wake up one day realizing you wasted many of the best years of your life with the wrong person. Instead, had you truly known who you are, and what you expect and deserve from your partner, as well as what you can offer them in return, then you would not have been in such a dead-end relationship to begin with.
If you are sincerely looking to find true, long-lasting love…start with yourself. Accepting yourself, knowing who you are, and believing that you are worthy and deserve to be happy, is the key. Without it true love will forever remain beyond your reach.

About The Author: Venus

Venus lives in Arizona and has helped clients with her arsenal of psychic gifts for over twenty years. She was blessed with Clairvoyance, Clairaudience, Clairsentience and Empathic gifts, and she is also a certified Life Coach and a Reiki practitioner. Departed loved ones will often enter a reading, either invited or they simply show up to pass along their messages. Messages also flow in from her direct communication to Spirit and Angels, providing the client with the answers they need to get them moving forward toward happiness, rewards, and success in their lives. In addition to being a psychic, life coach, and reiki practitioner, over the last ten years, she has also been a teacher and has led seminars to help others embrace their higher knowledge. If you'd like a compassionate psychic who can tune-in immediately and channel without tools, you'll want a reading with Venus at: PsychicAccess.com.